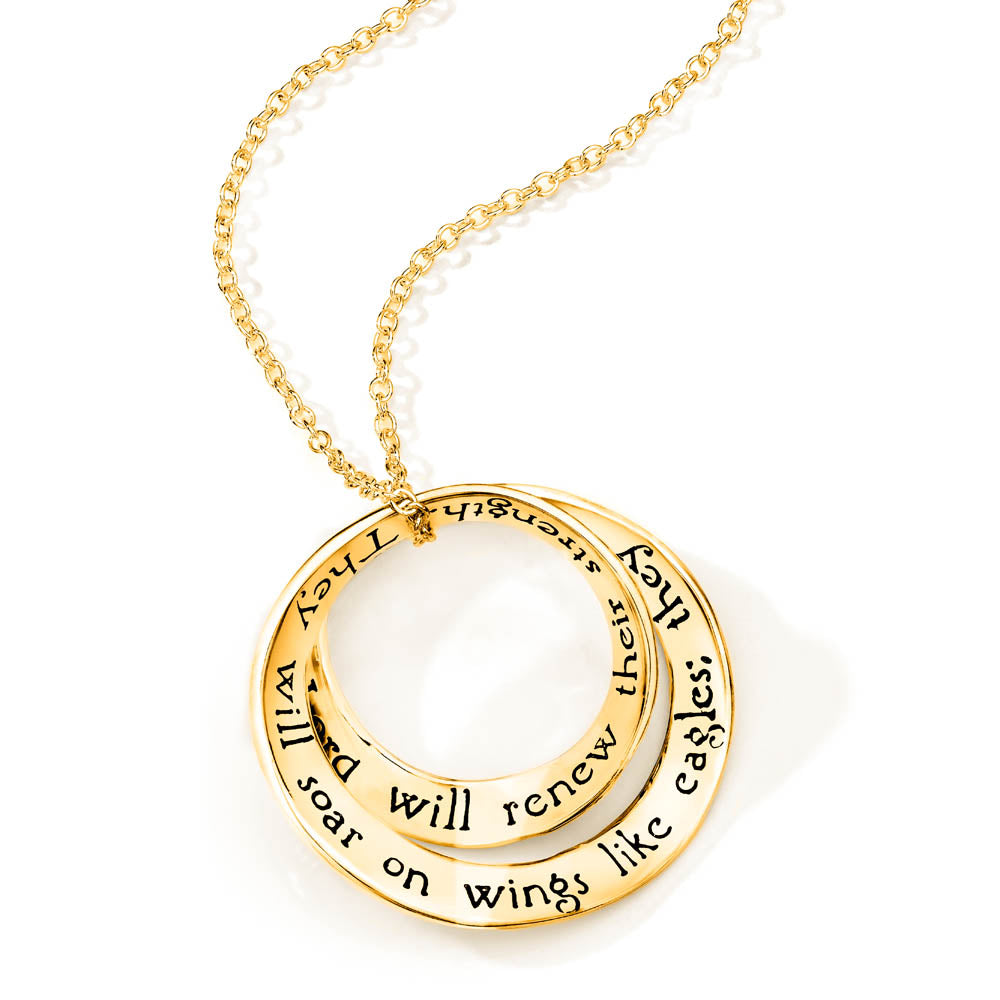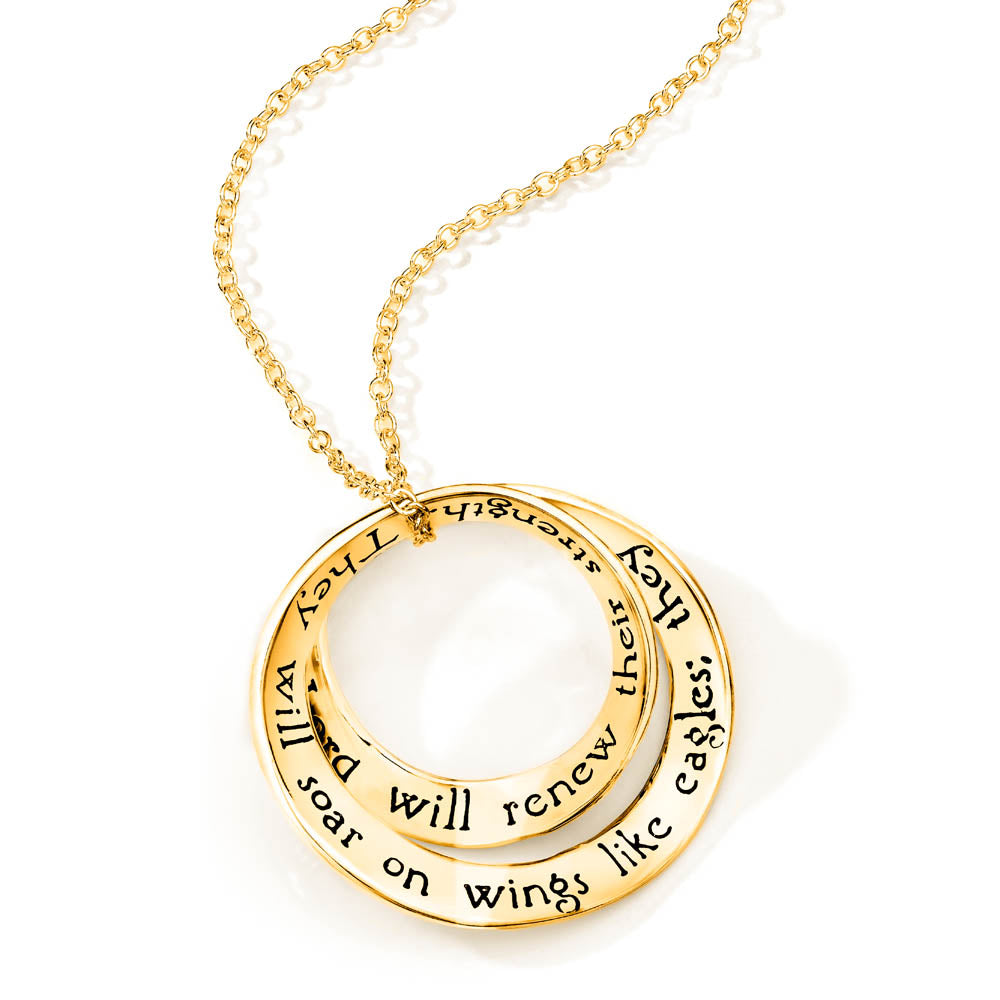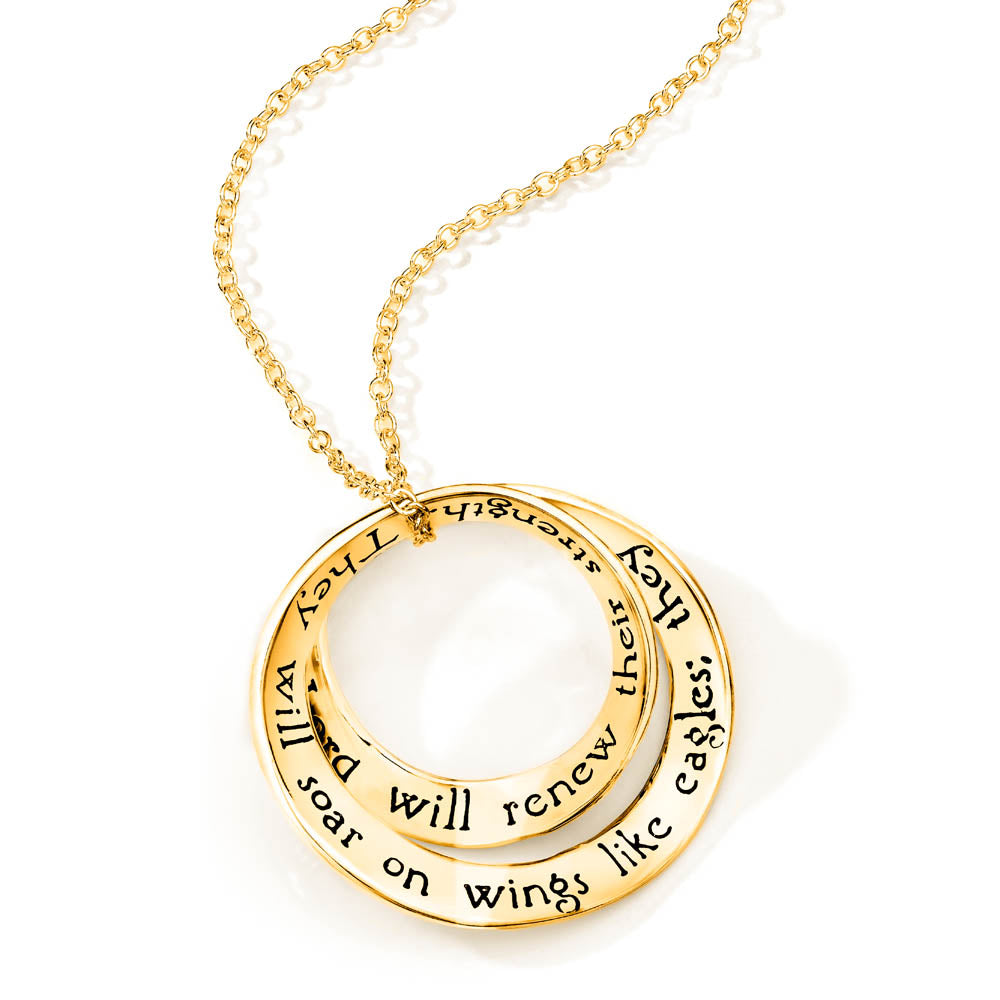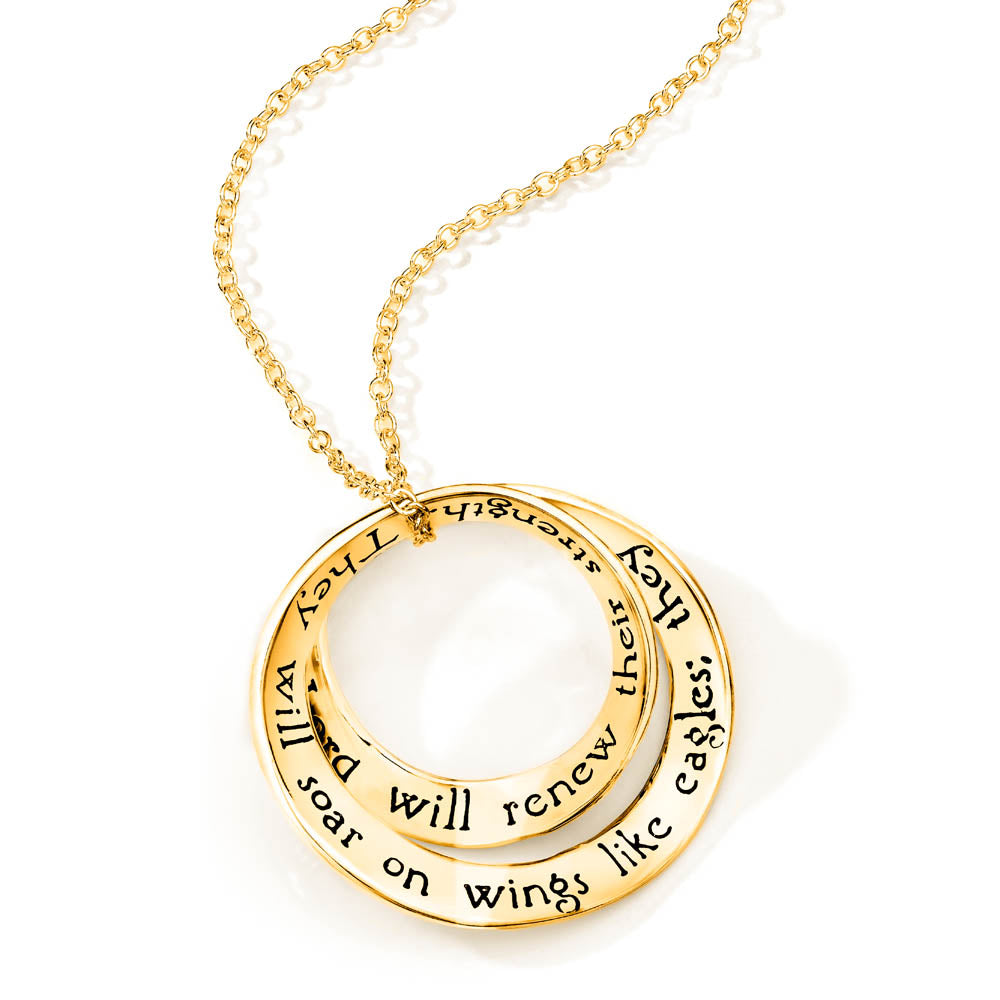 Soar On Wings Like Eagles - Isaiah 40:31
SKU FM37N14K
Inscribed: "Those who hope in the Lord will renew their strength. They will soar on wings like eagles; they will run and not grow weary, they will walk and not be faint. Isaiah 40:31." One of the most cherished verses in the Judeo-Christian writings. It is widely accepted that the book of Isaiah is rooted in the historic prophet called Isaiah who lived in the kingdom of Judah during the 8th century BCE. These words express, like few others, the strength that comes from believing.
14 Karat Gold

Double Mobius Necklace Size 1" diameter
Chain Length 18"
Made in the USA
All of our gold jewelry is custom made and takes approx. 3-4 weeks. Please contact customer service at  212-995-9300 or email customerservice@laurelelliott.com for inquiries or to place an order.