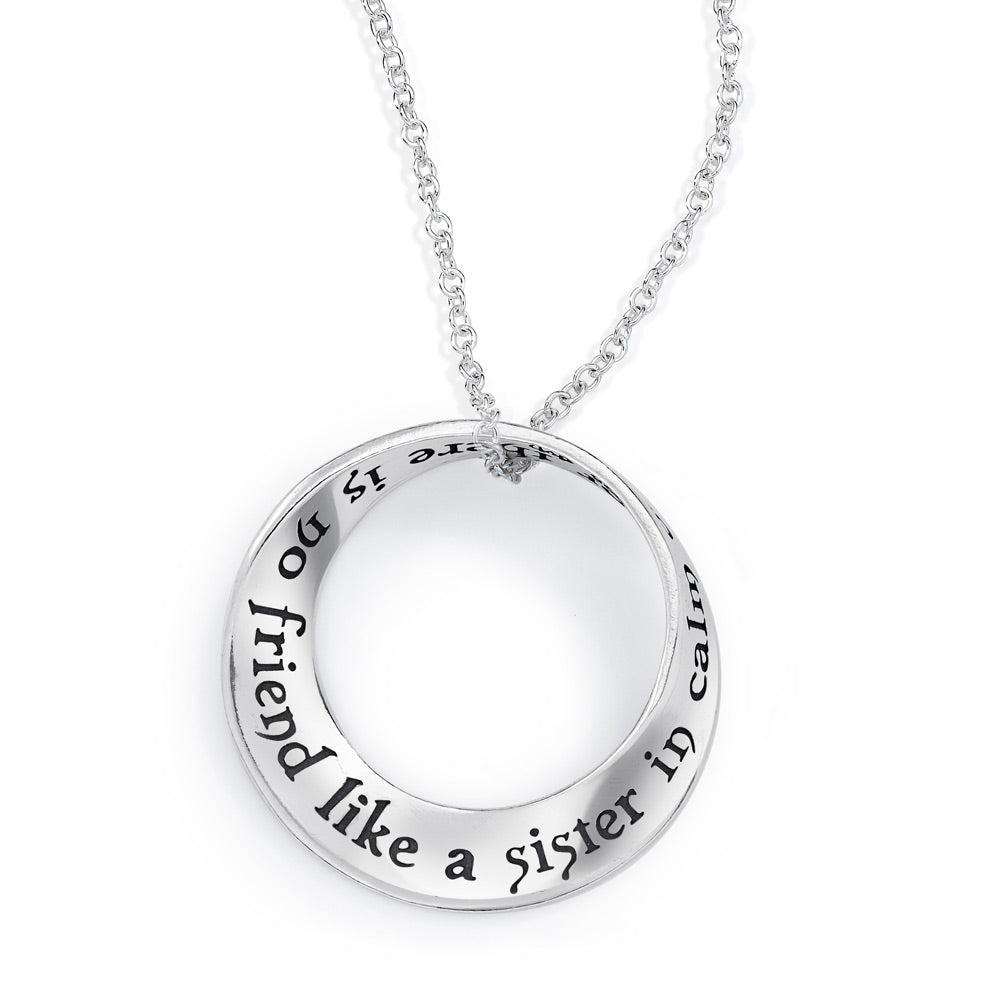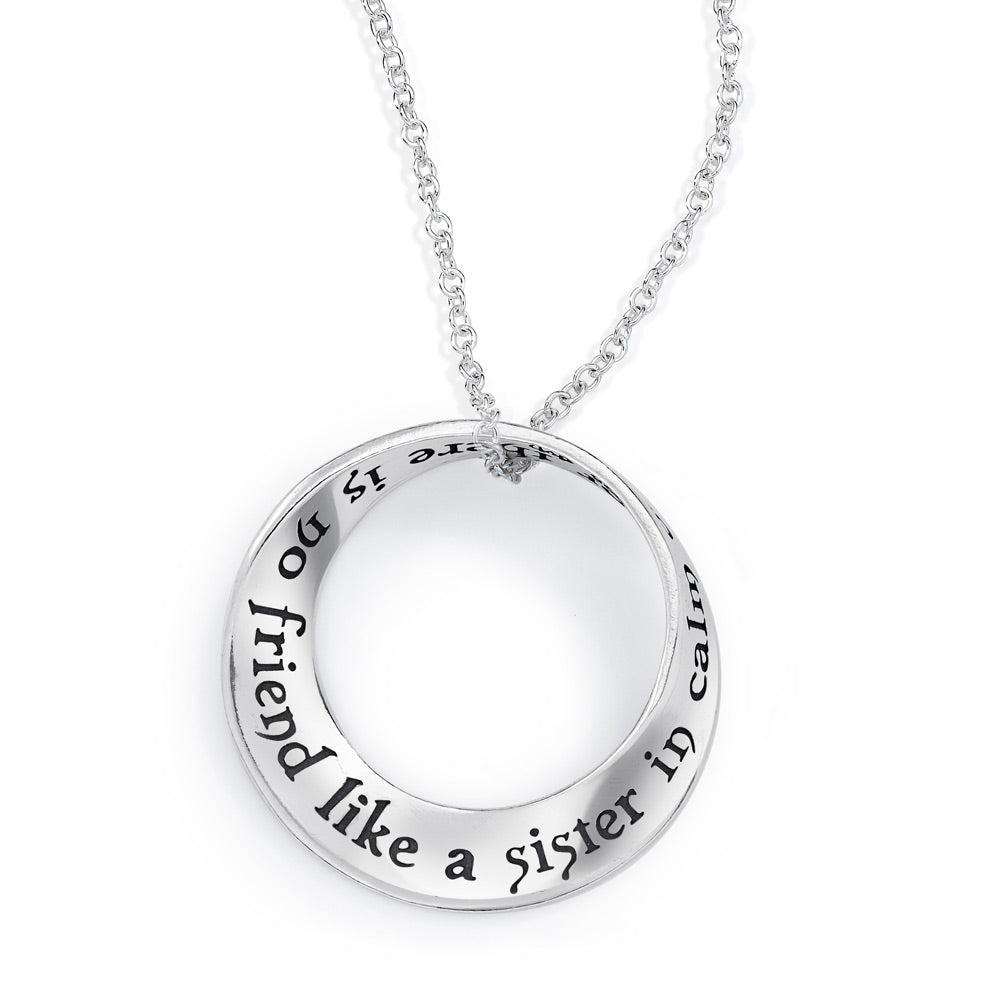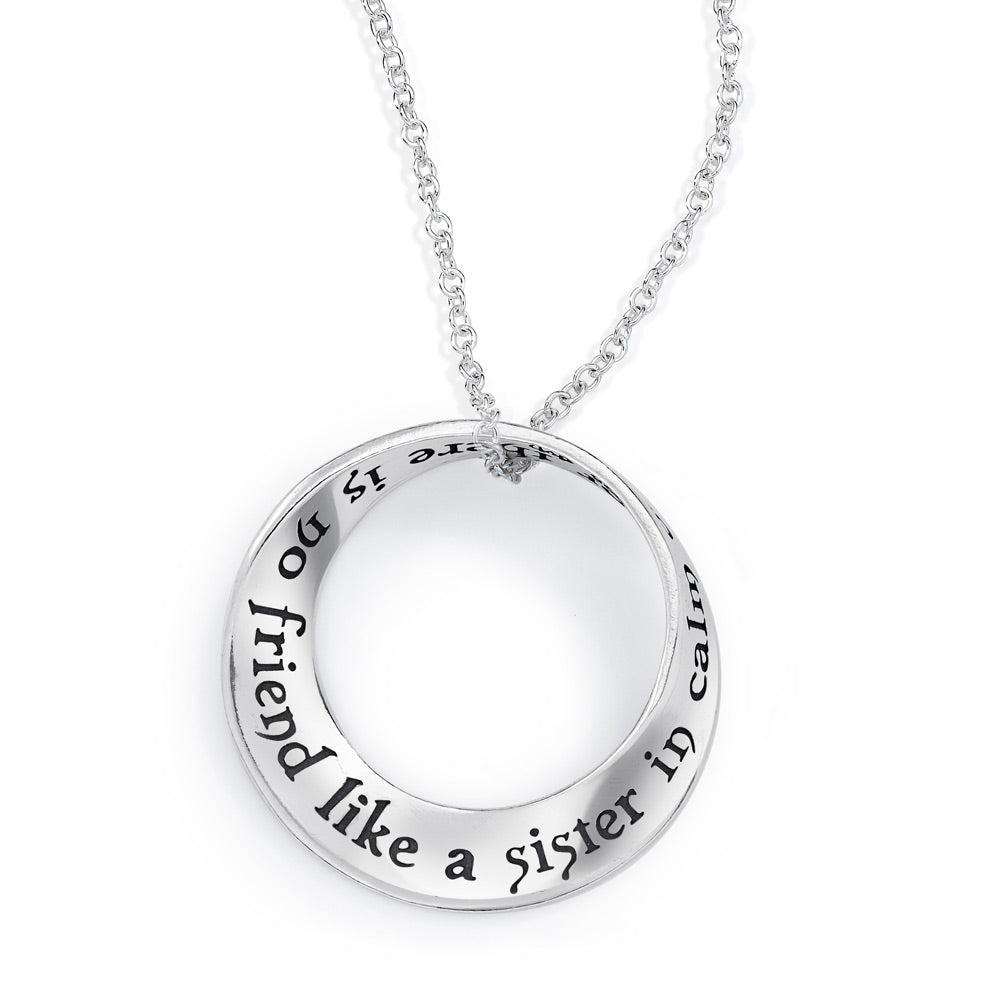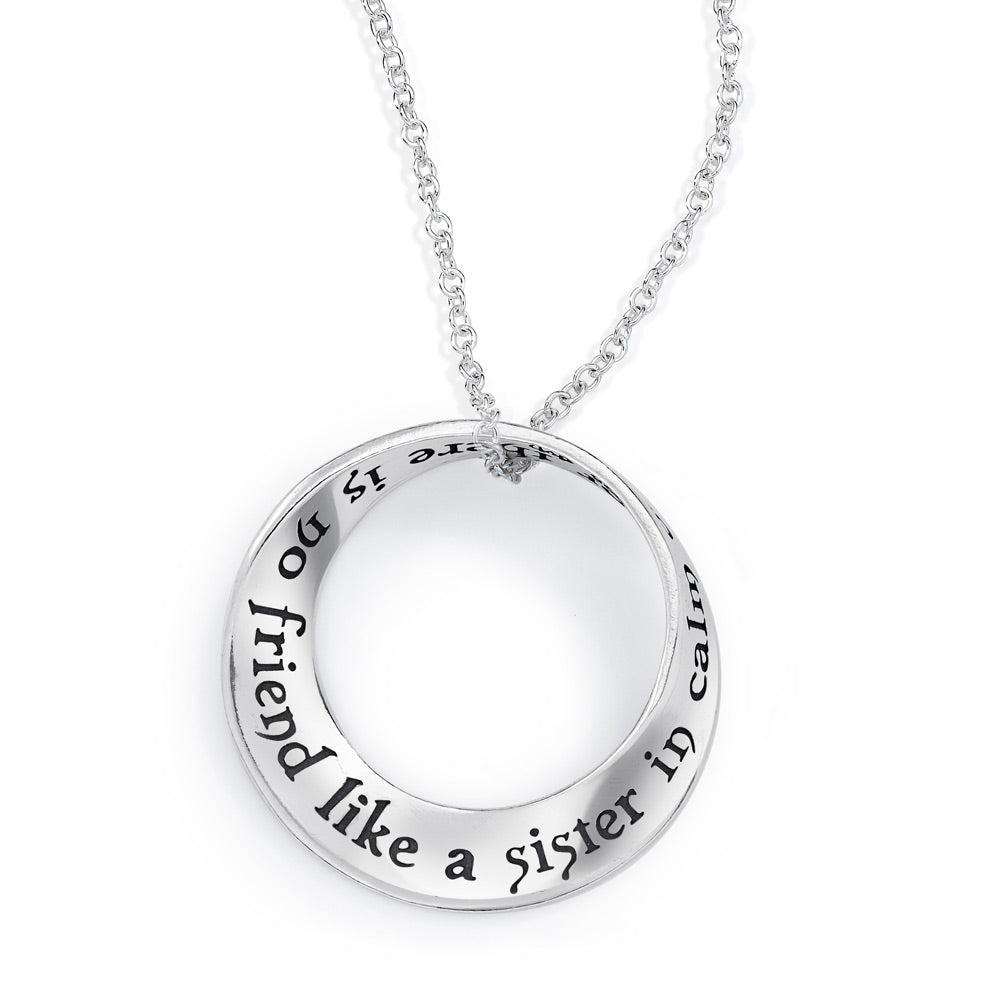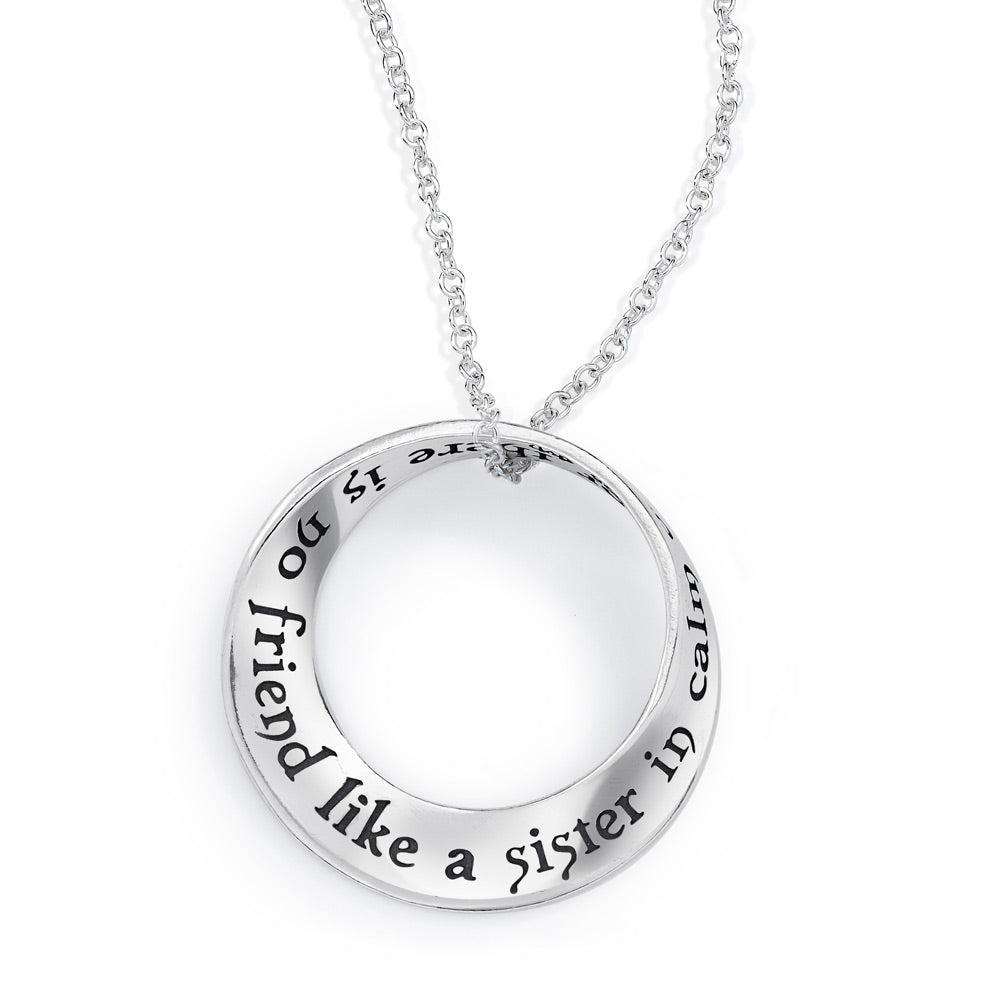 For there is no friend like a sister in calm or stormy weather - Christina Rossetti
SKU: LR05N
"Inscription: "For there is no friend like a sister in calm or stormy weather" with Christina Rossetti's signature, from the closing lines of her poem "The Goblin Market". Christina was lauded as one of the foremost romantic poets of her day for this poem and all that appeared in her book, The Goblin Market and other Poems. ""For there is no friend like a sister In calm or stormy weather; To cheer one on the tedious way, To fetch one if one goes astray, To lift one if one totters down, To strengthen whilst one stands. Christina continued to write children's poetry and devotional work throughout her life. She was the sister of the Pre-Raphaelite poet and painter Dante Gabriel Rossetti and was the model in several of his most well-known paintings.
Sterling Silver Necklace
Pendant Mobius 1"" diameter
Chain length 18"""