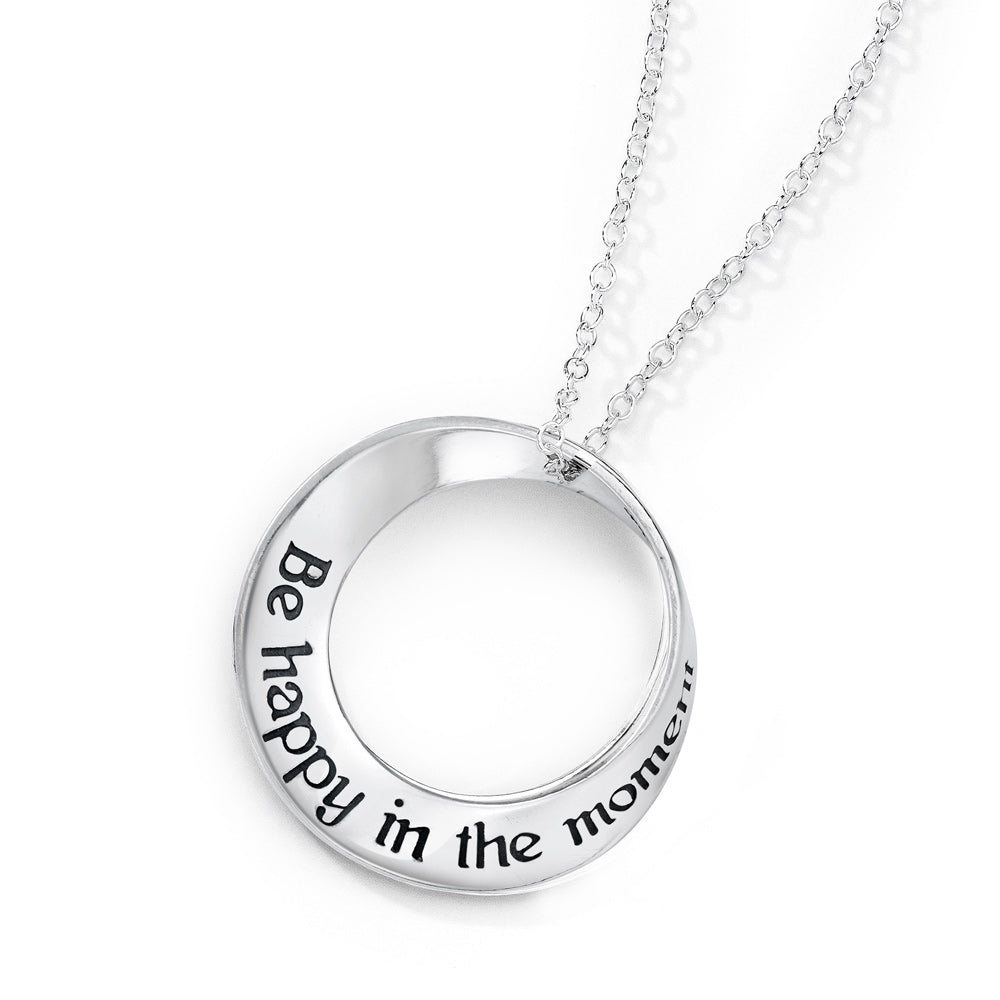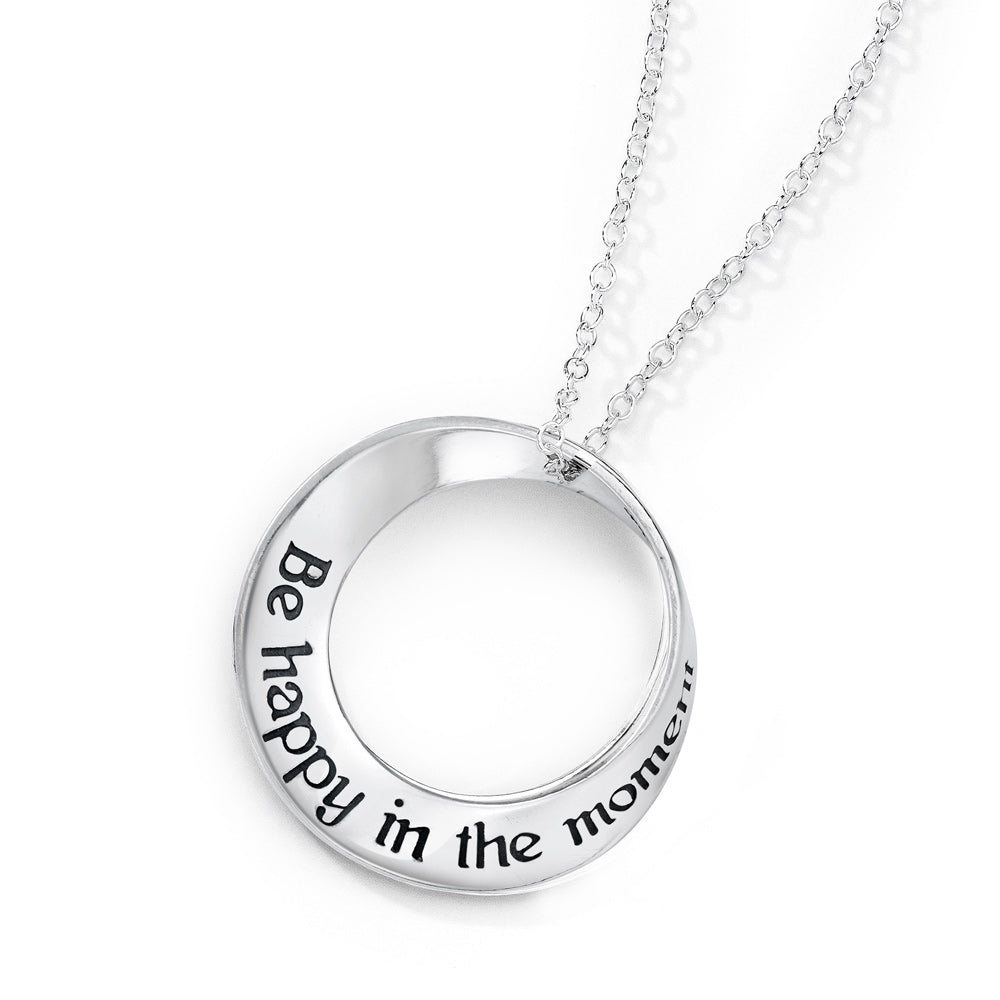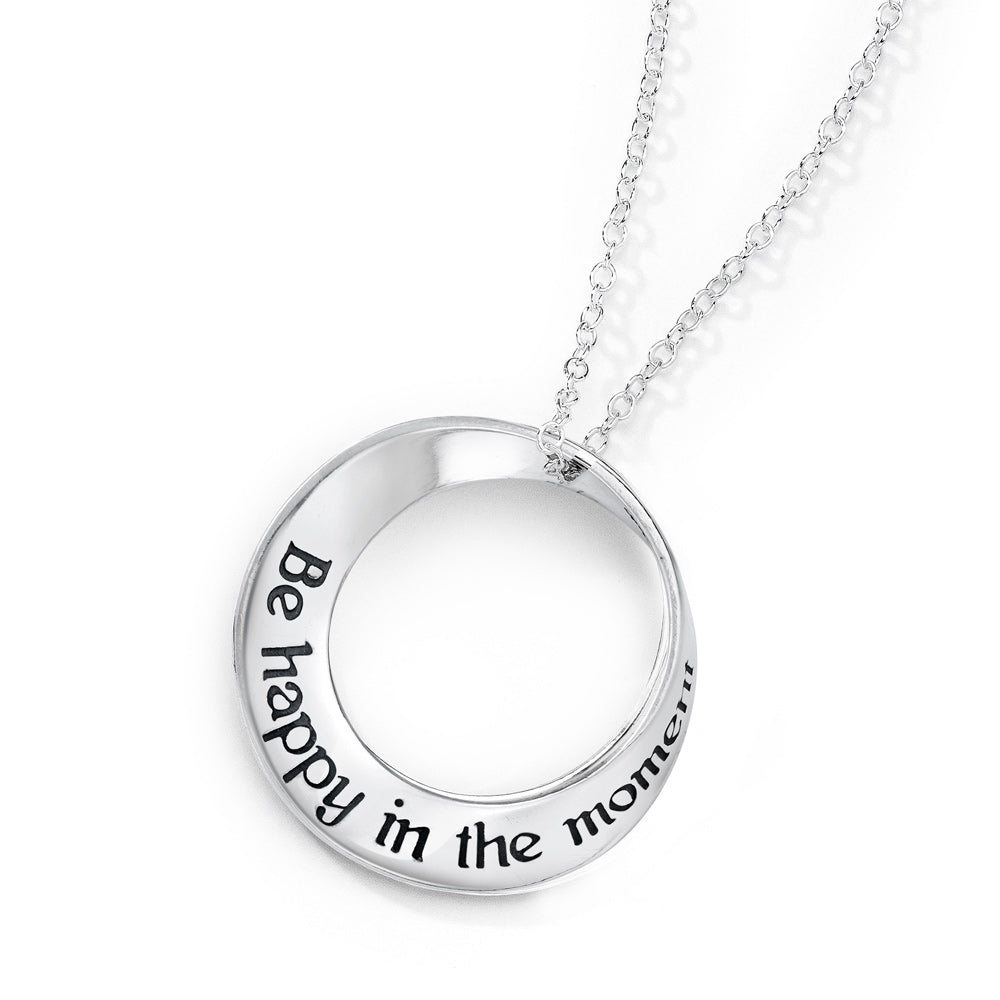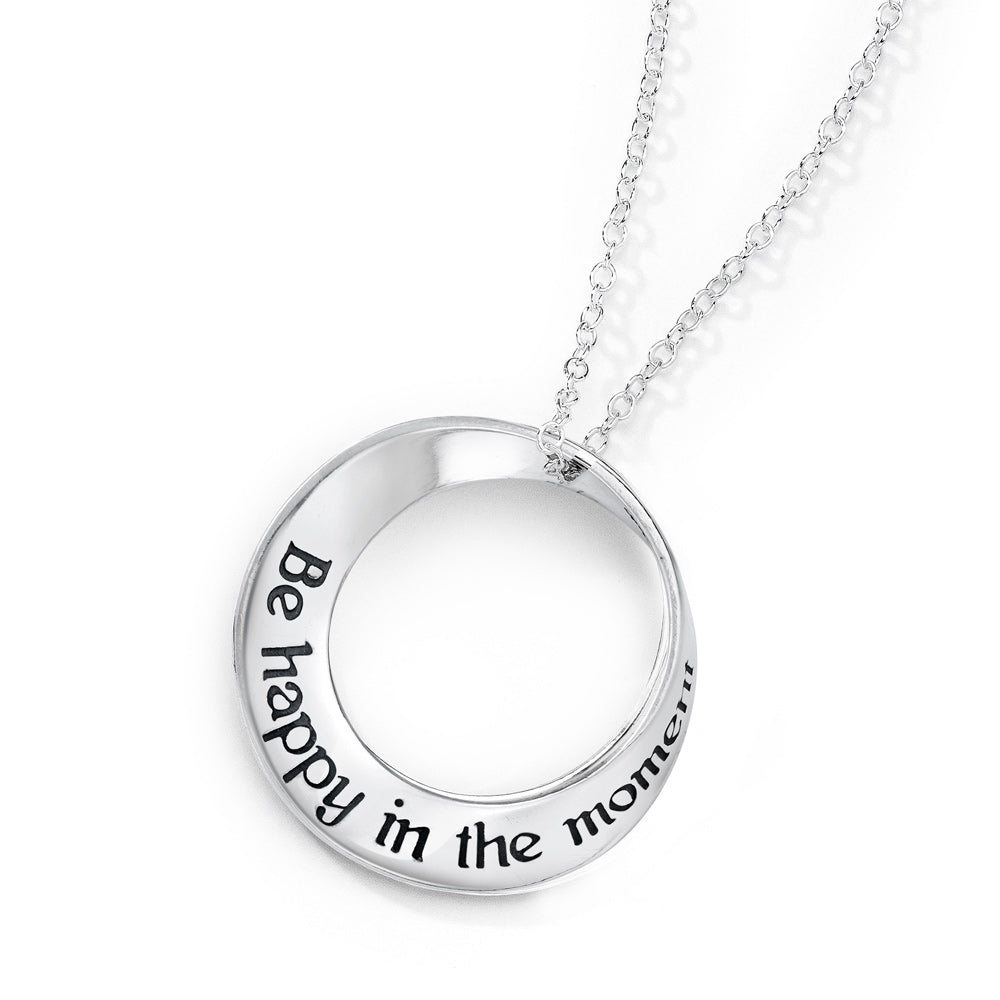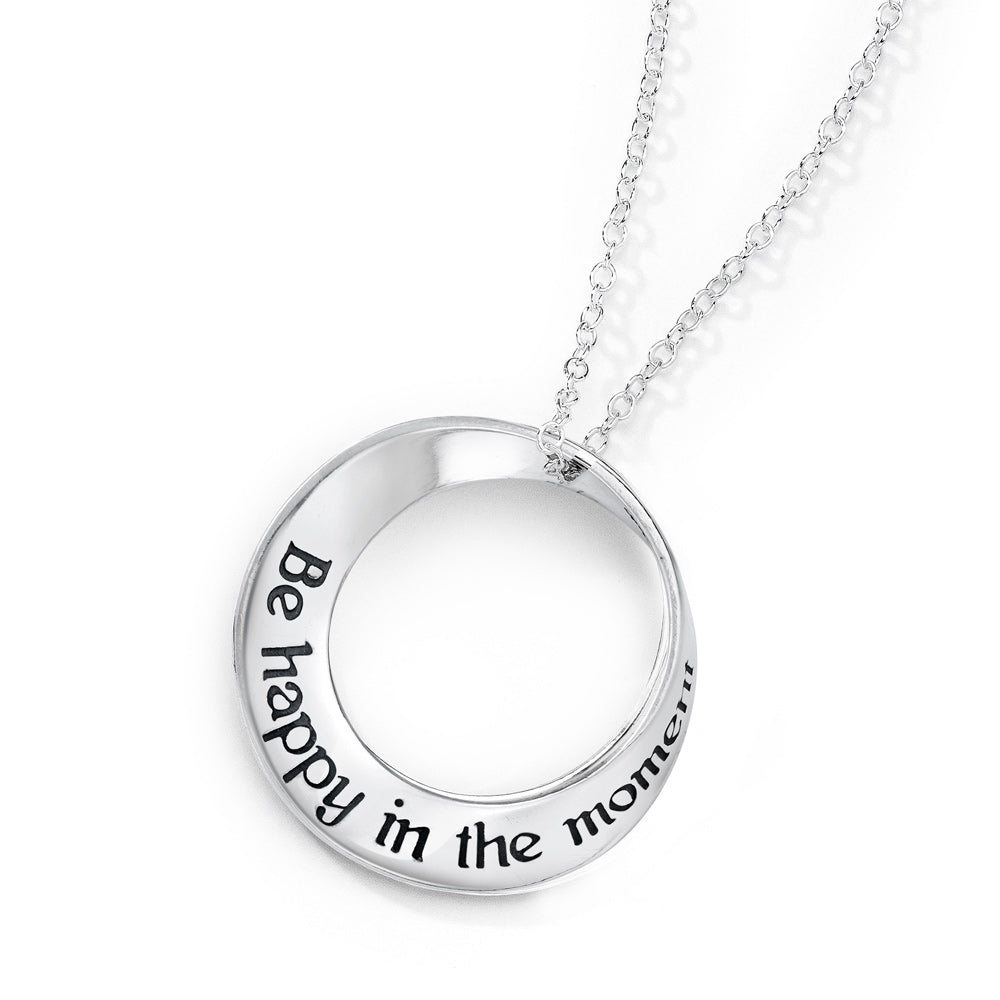 Be happy in the moment - Mother Teresa
SKU: IN59N
Inscription: "Be happy in the moment" with Mother Teresa's signature on a medium mobius pendant. The complete quote is "Be happy in the moment, that's enough. Each moment is all we need, not more." from her book, Heart of Joy. Mother Teresa was widely recognized for her missionary work. She received many awards for her service including the Nobel Peace Prize in 1979 and was canonized as a saint on September 4, 2016, the anniversary of her death. She was one of the most venerated people of the 20th Century and was a true admirer of St. Francis of Assisi and the Franciscan way of spirituality.
Sterling Silver Necklace

Pendant Mobius 1" diameter

Chain length 18"