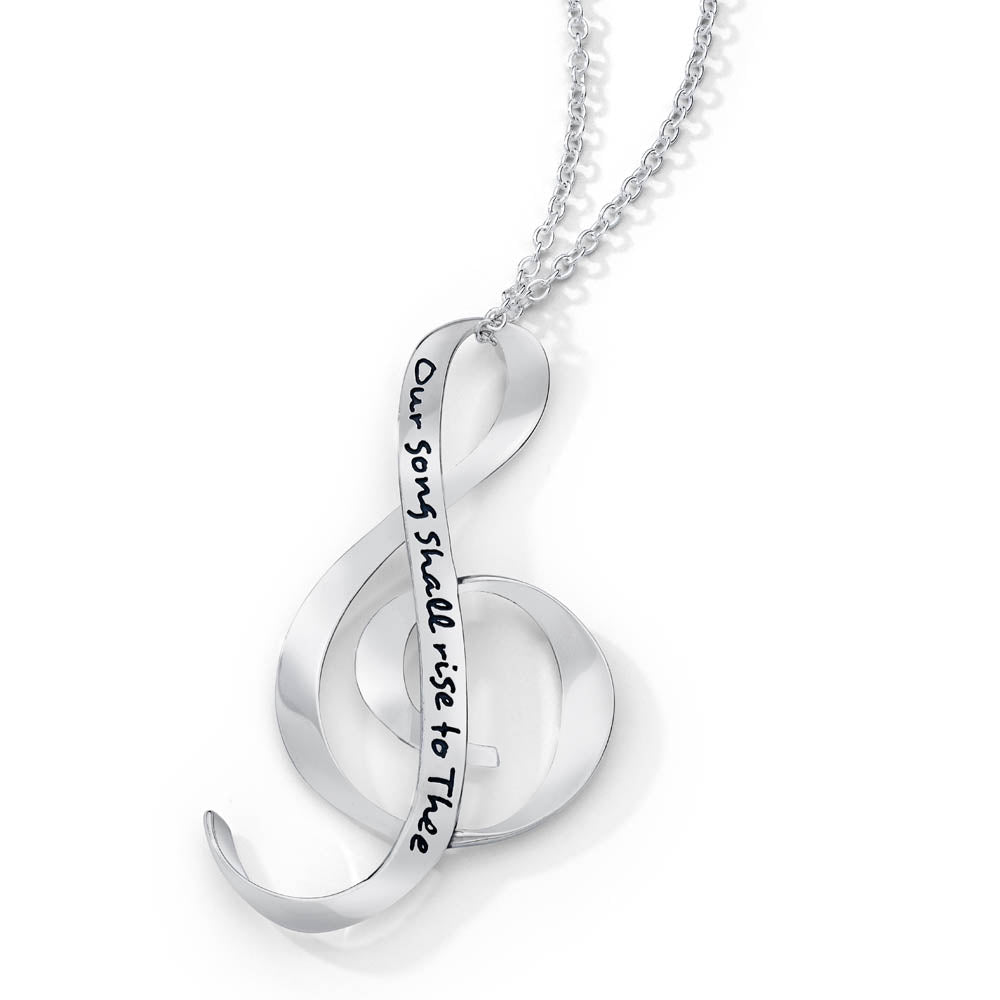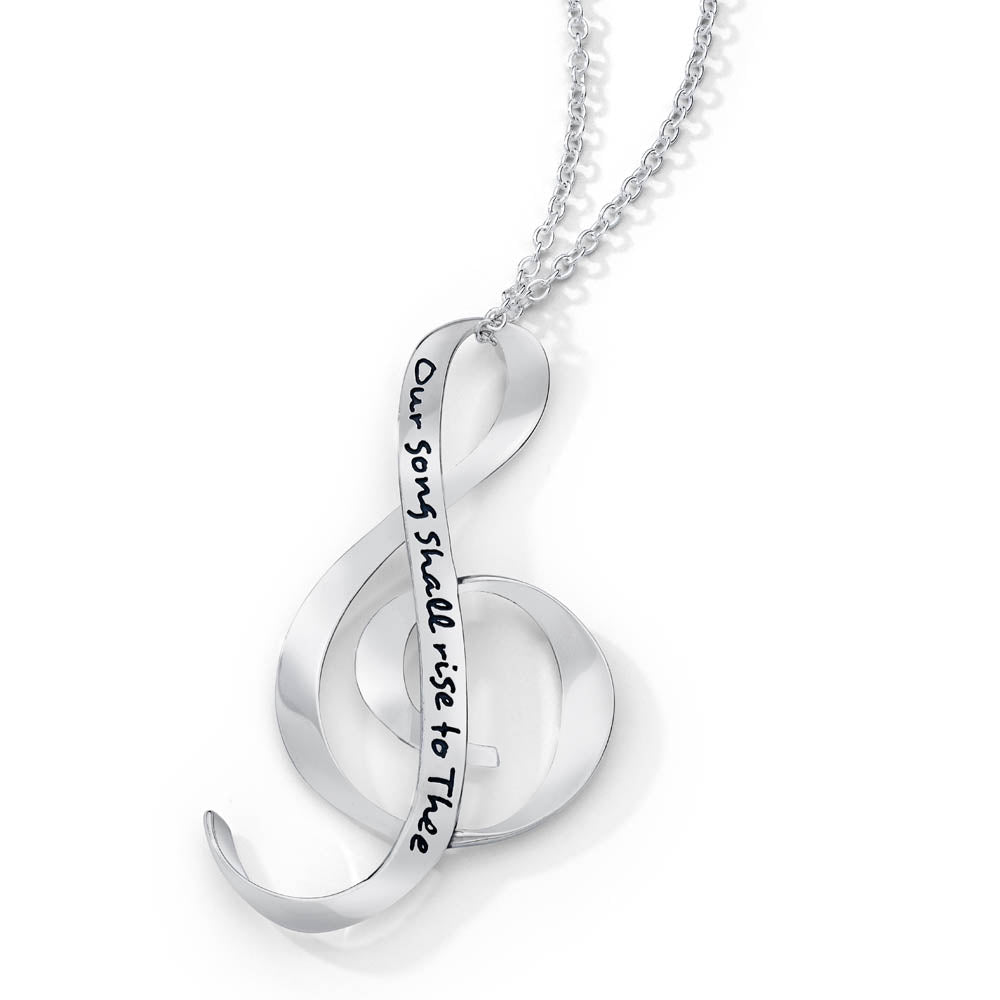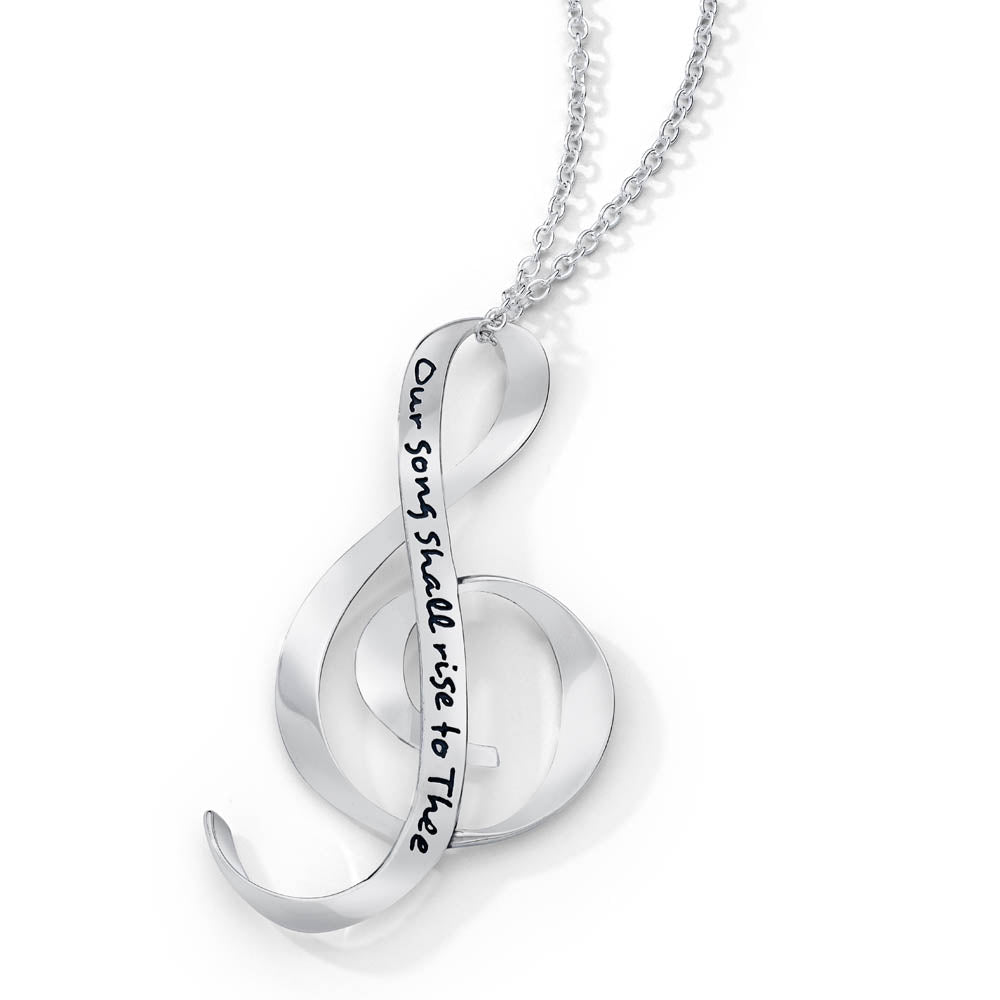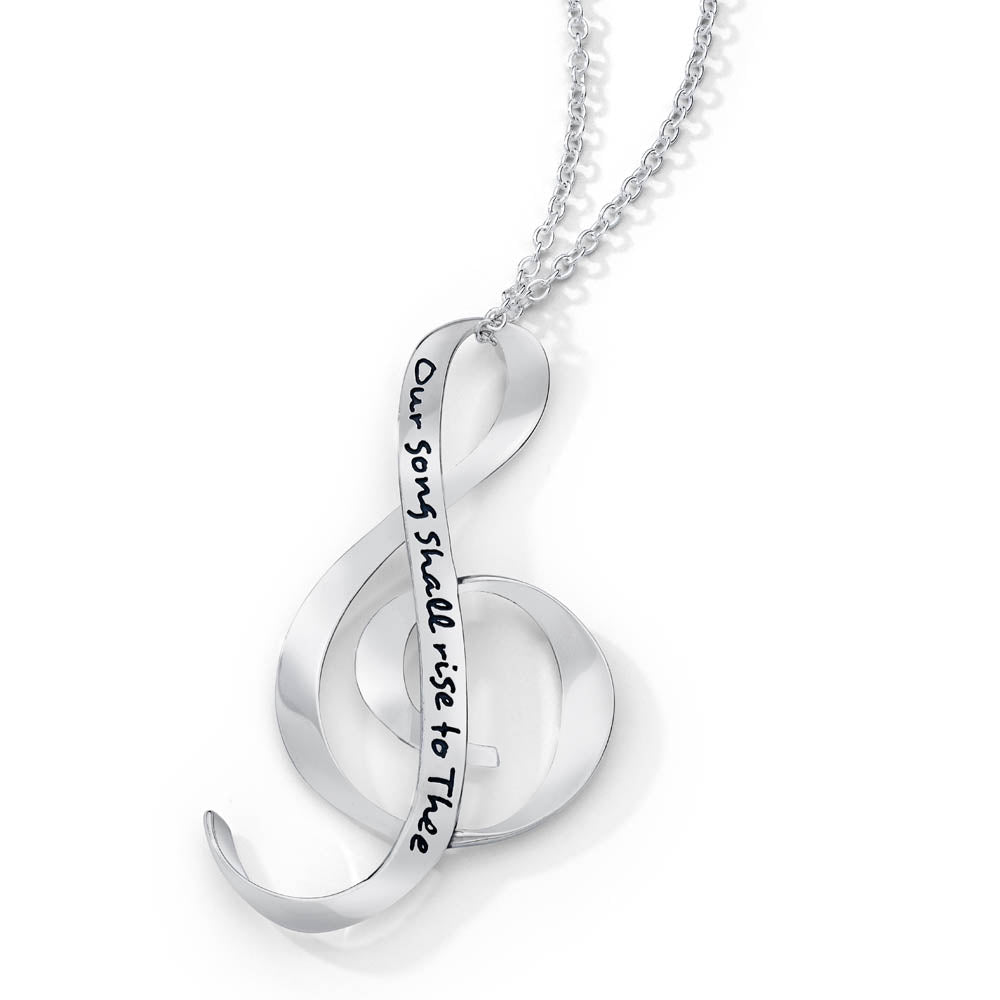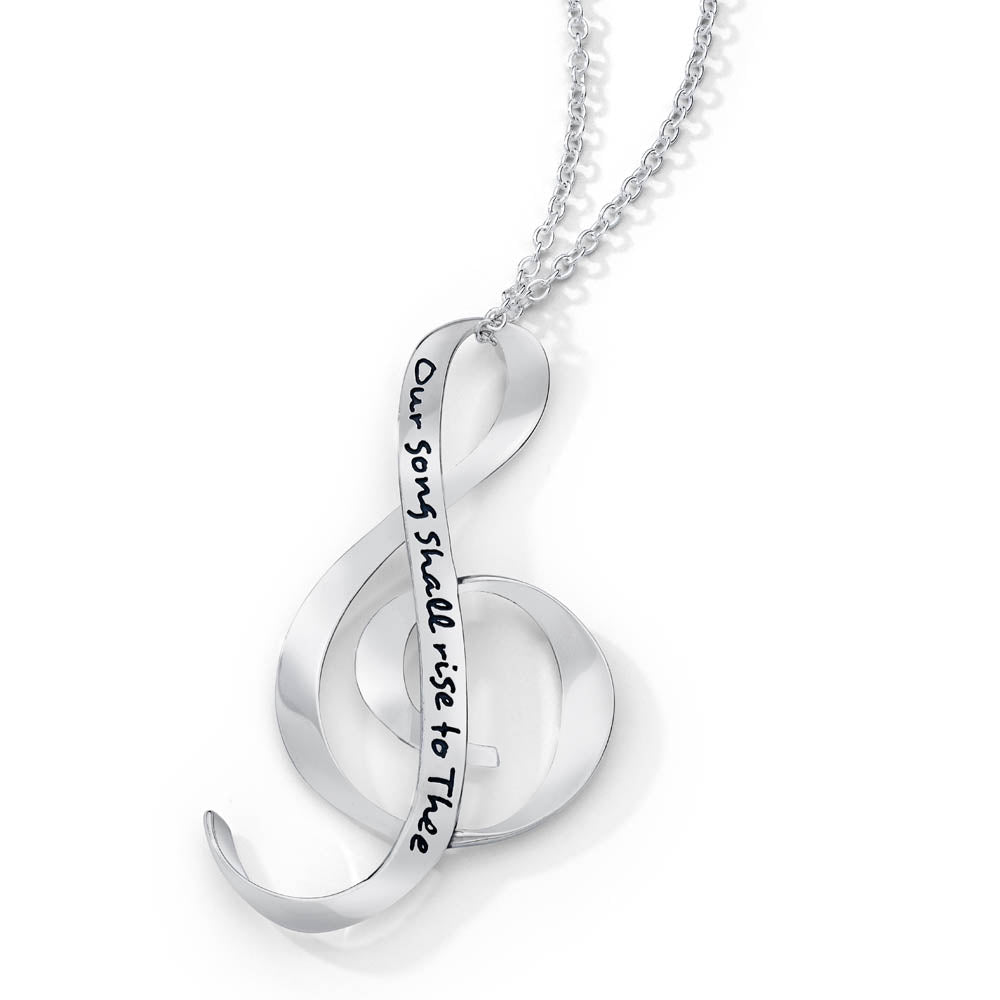 Our Song Shall Rise to Thee
SKU FC49N

Inscription: "Our song shall rise to Thee with Reginald Heber's signature on the back. Written specifically for Trinity Sunday references to the Holy Trinity, are reinforced with the repetitions of three "Holy, holy, holy" throughout the hymn. 
Inscribed on a ribbon of precious metal in the form of a treble or G clef. 
1 1/2" long by 7/8" wide
Chain length: 18"
Necklace extender available here