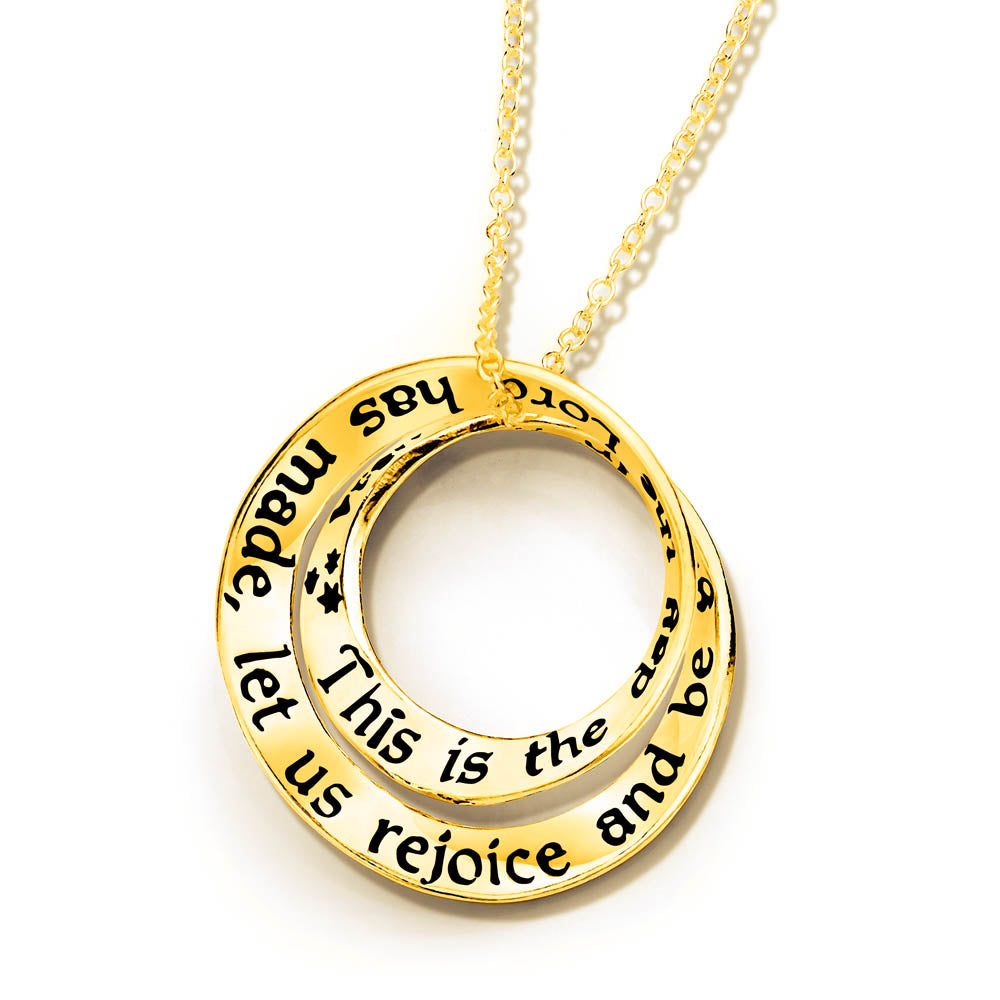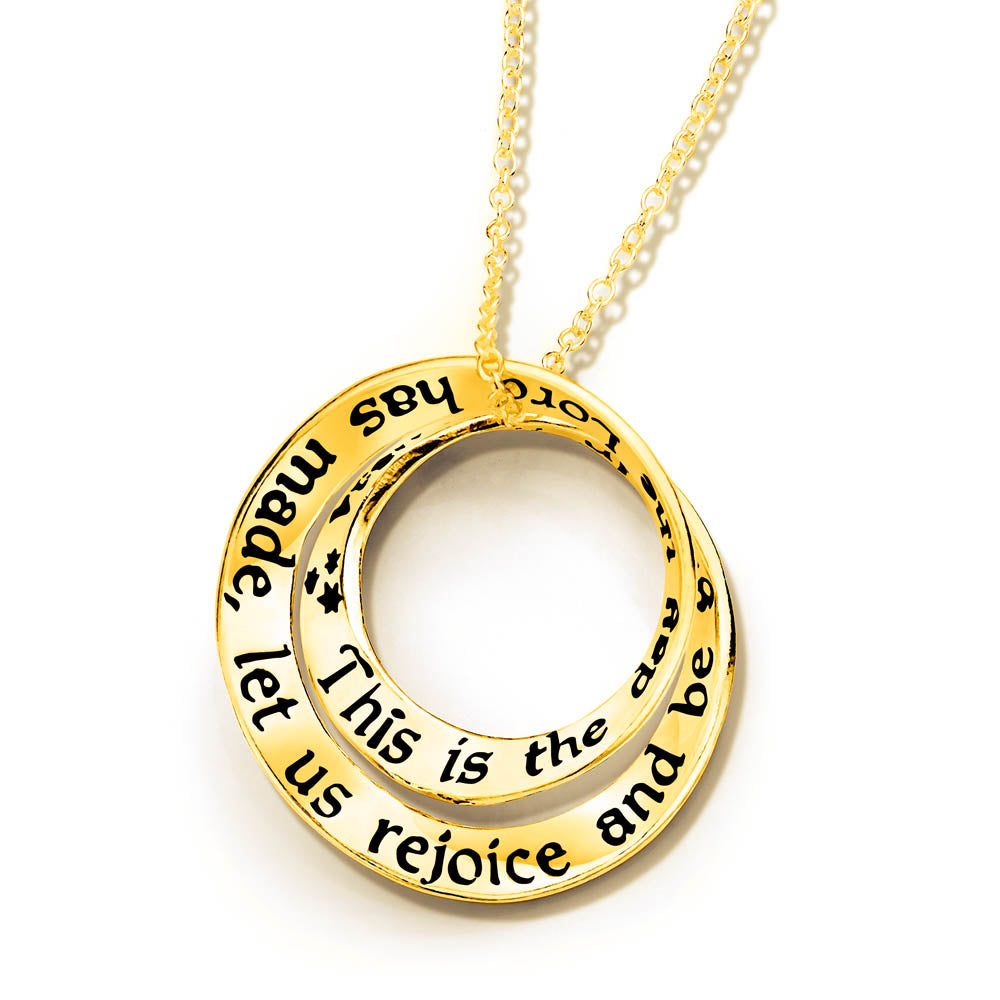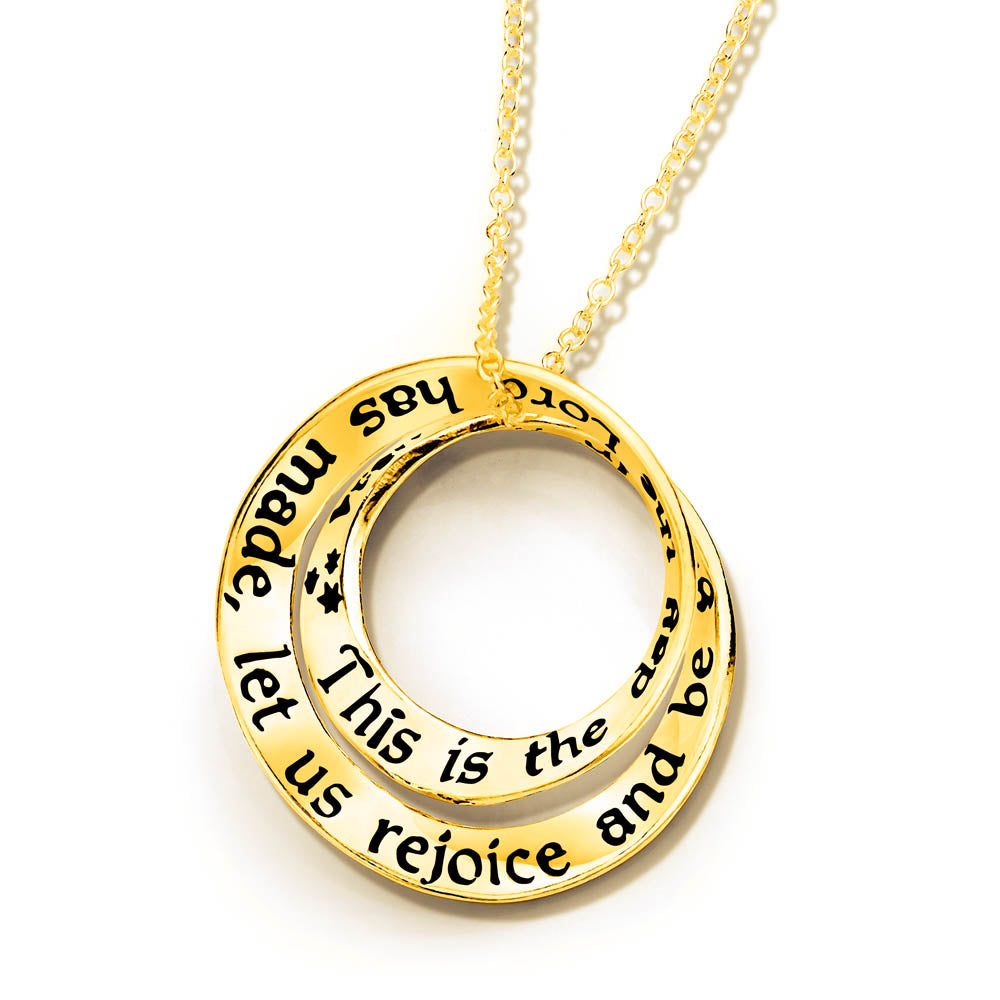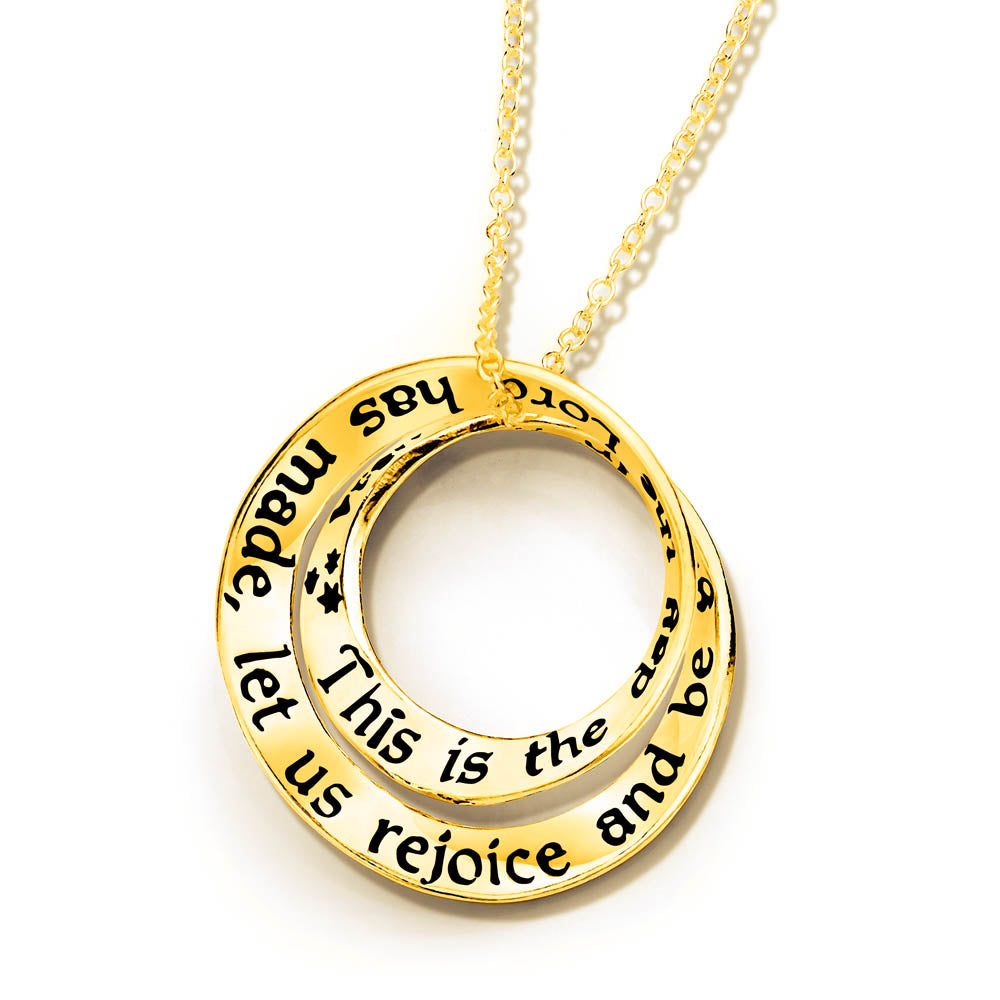 Let Us Rejoice - Psalm 118:24
SKU FM40N14K
Inscription: "This is the day the Lord has made, let us rejoice and be glad in it. Psalm 118:24" The central themes of the book of Psalms revolve around giving thanks to God and placing one's trust in Him as is the case here. The word Psalm is from the Greek "Psalmoi" meaning "instrumental music" or "words accompanying music". Psalms were composed as songs to be accompanied by musical instruments, They were written over five centuries beginning in the 5th Century BC. Many are linked to the name of David by tradition. 
14 Karat Gold

Double Mobius Pendant Size 1"
Chain Length 18"
Made in the USA
All of our gold jewelry is custom made and takes approx. 3-4 weeks. Please contact customer service at  212-995-9300 or email customerservice@laurelelliott.com for inquiries or to place an order.