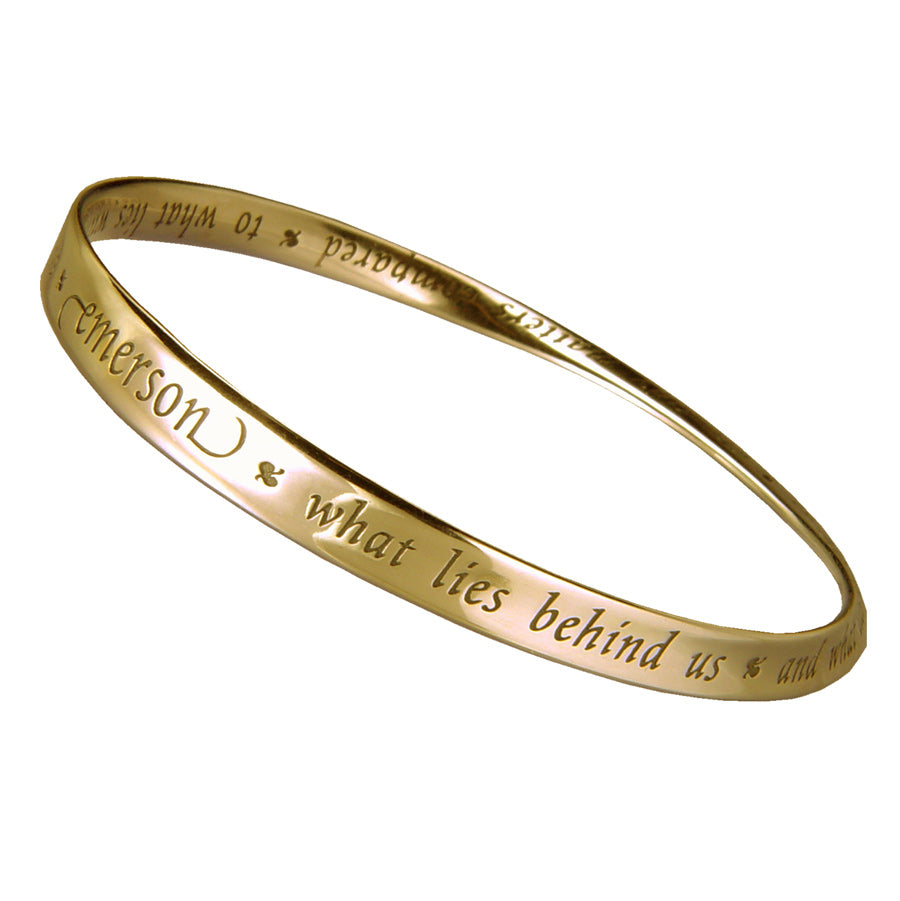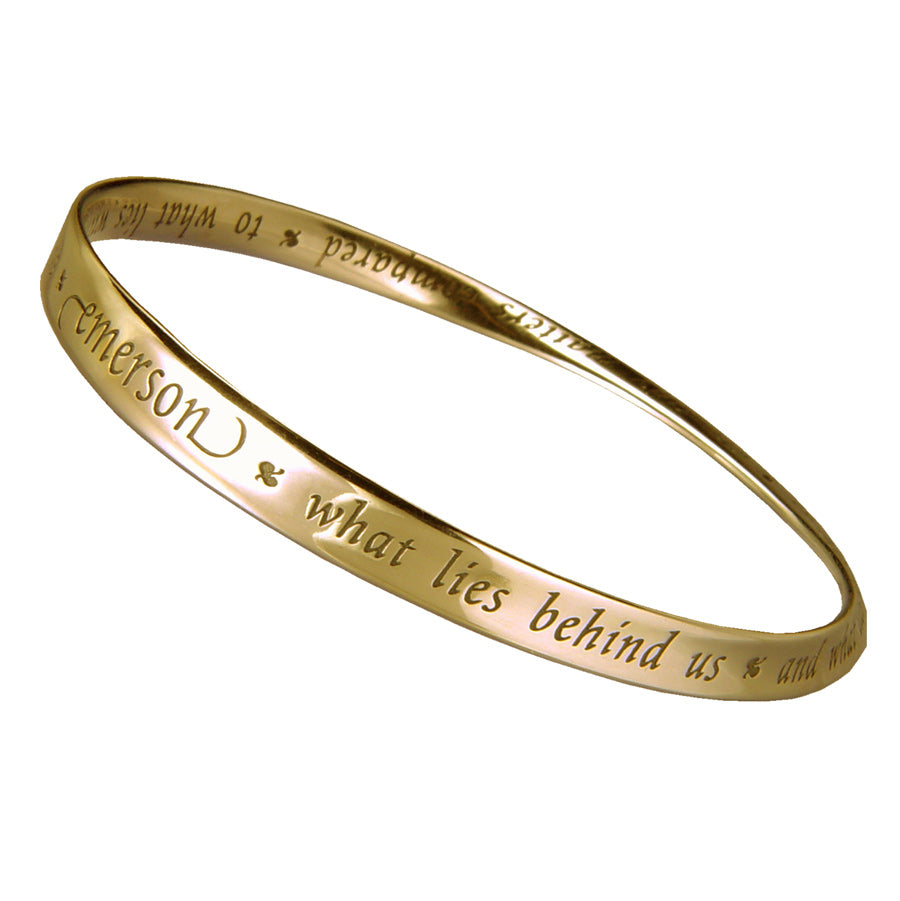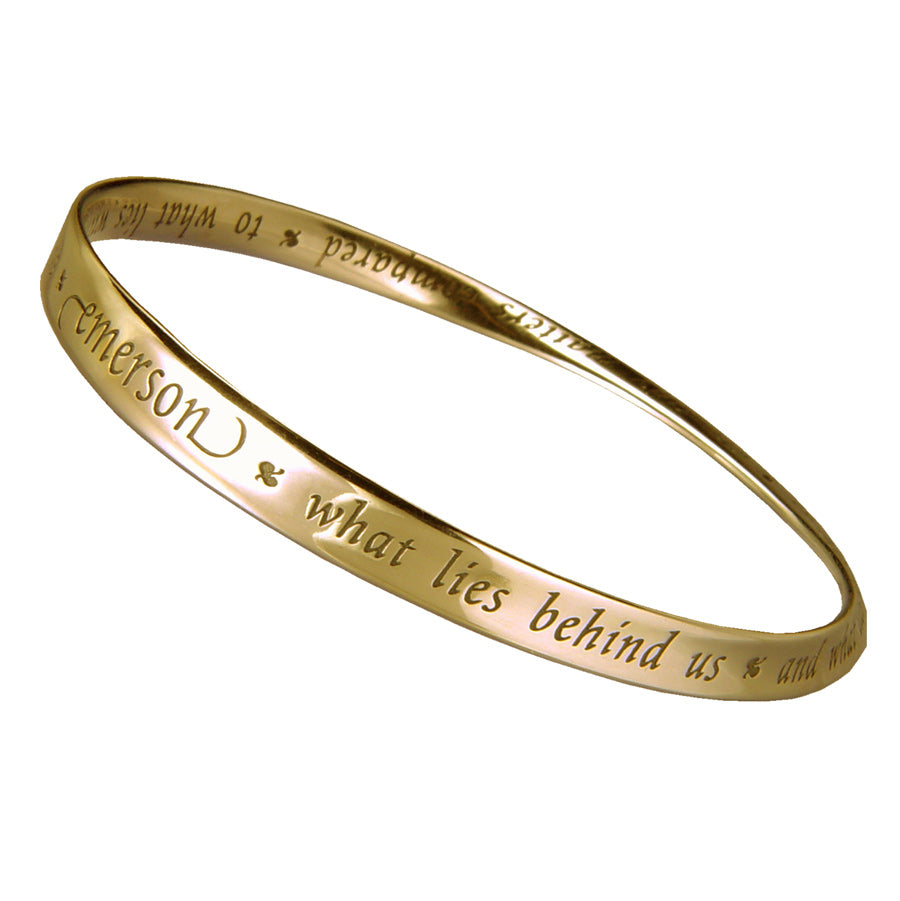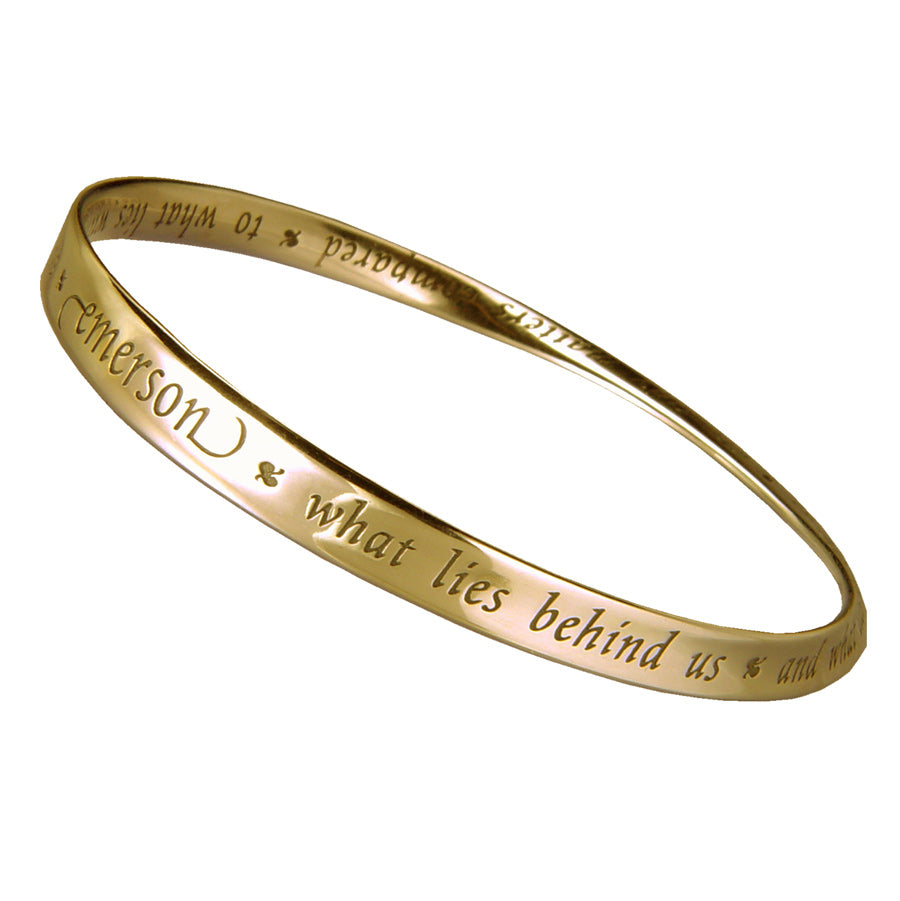 What Lies Within - Ralph Waldo Emerson
SKU LE01B
Inscribed: "What lies before us and what lies behind us are tiny matters compared to what lies within us" - Ralph Waldo Emerson Emerson became the leading essayist of his day, a poet, and a preacher in the second Unitarian Church of Boston in 1829. He was a central figure of the philosophical movement known as transcendentalism, which held that reality is essentially mental or spiritual in nature. Whatever Emerson's philosophical reasoning, this quotation is truly an inspirational one.
Karat Gold
Mobius Bracelet Size 7 7/8" Inner Circumference
Made in the USA
All of our gold jewelry is custom made and takes approx. 3-4 weeks. Please contact customer service at  212-995-9300 or email customerservice@laurelelliott.com for inquiries or to place an order.