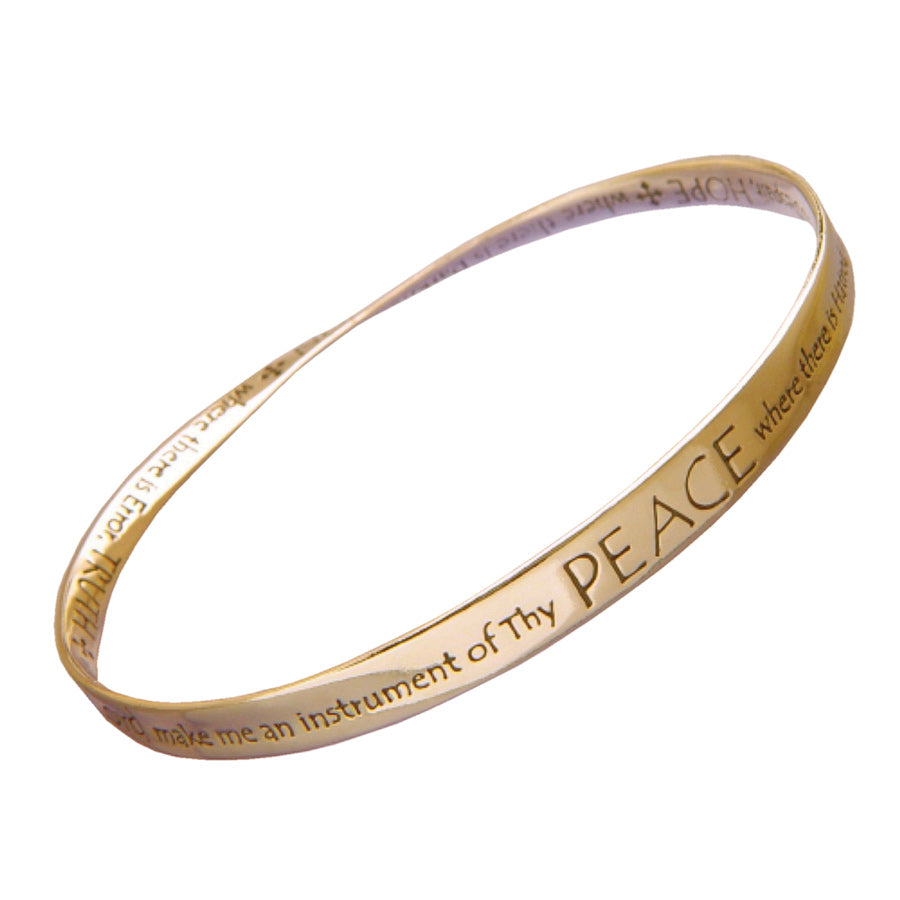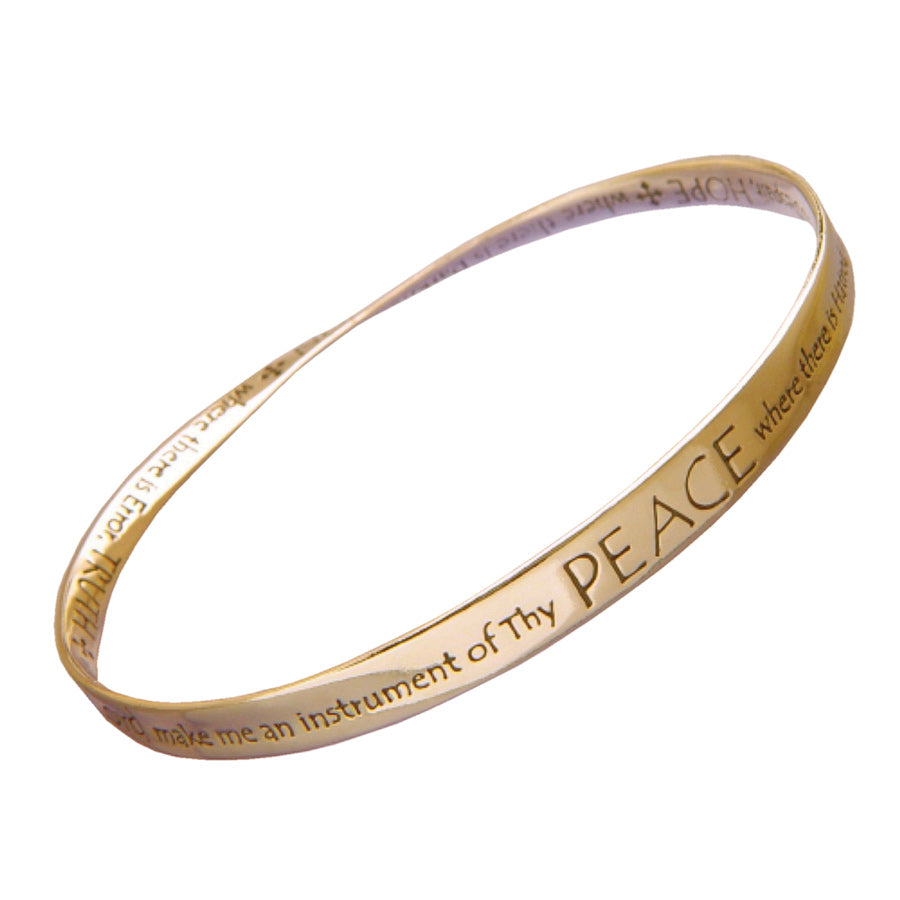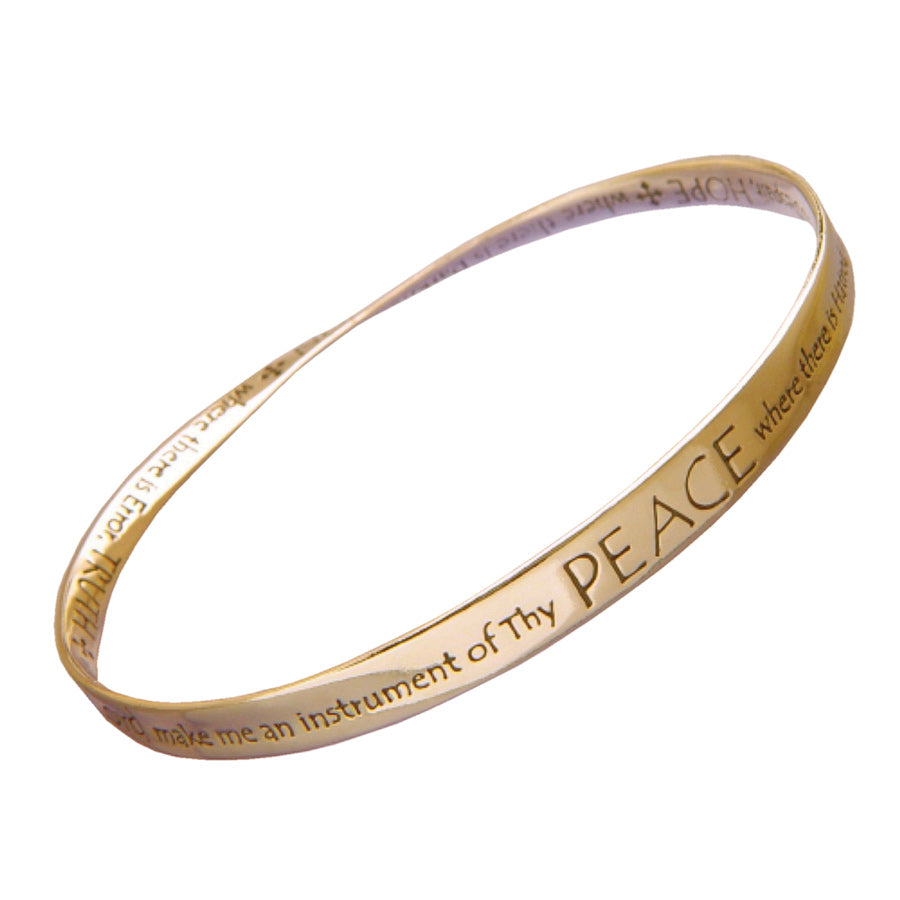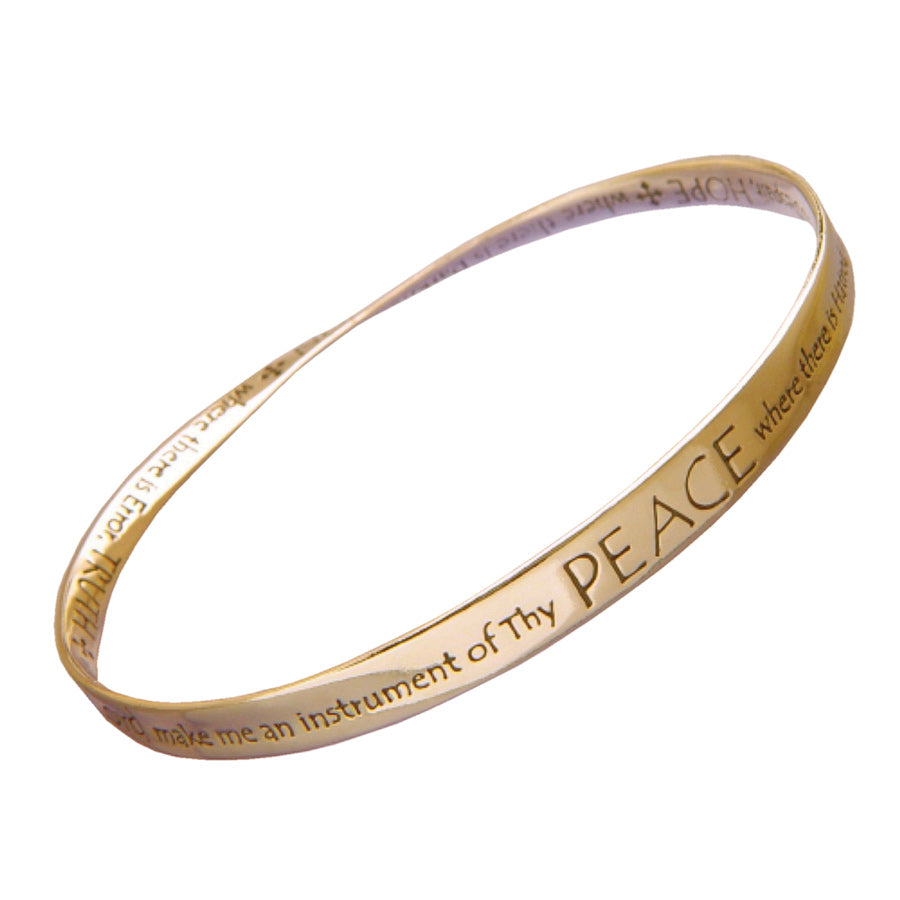 Instrument of Thy Peace - St. Francis
SKU FC05B14K 
Inscription on 14 Karat Gold: "Oh Divine Master, Grant that I may not so much seek to be consoled as to CONSOLE, To be understood as to UNDERSTAND, To be loved as to LOVE, For it is in giving that we RECEIVE, It is in pardoning that we are PARDONED And it is in dying that we are born to ETERNAL LIFE." St. Francis' unassuming character, his faith, love of nature and his positive way of thinking made him one of the most revered of all the saints. The first part of his prayer appears on a complementary bracelet, the "St. Francis' Prayer Peace Bracelet", and they may be elegantly worn together. 
14 Karat Gold

Mobius Bracelet Size 7 7/8" Inner Circumference
Made in the USA
All of our gold jewelry is custom made and takes approx. 3-4 weeks. Please contact customer service at  212-995-9300 or email customerservice@laurelelliott.com for inquiries or to place an order.