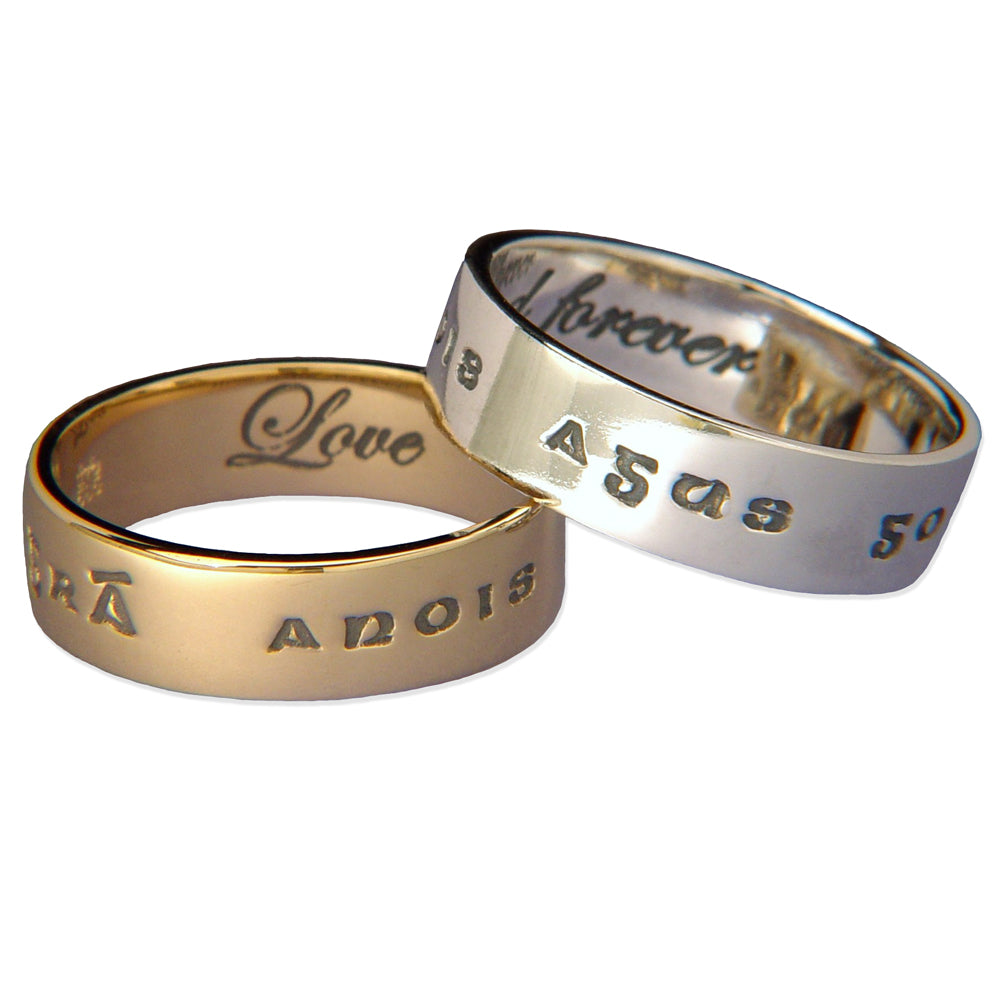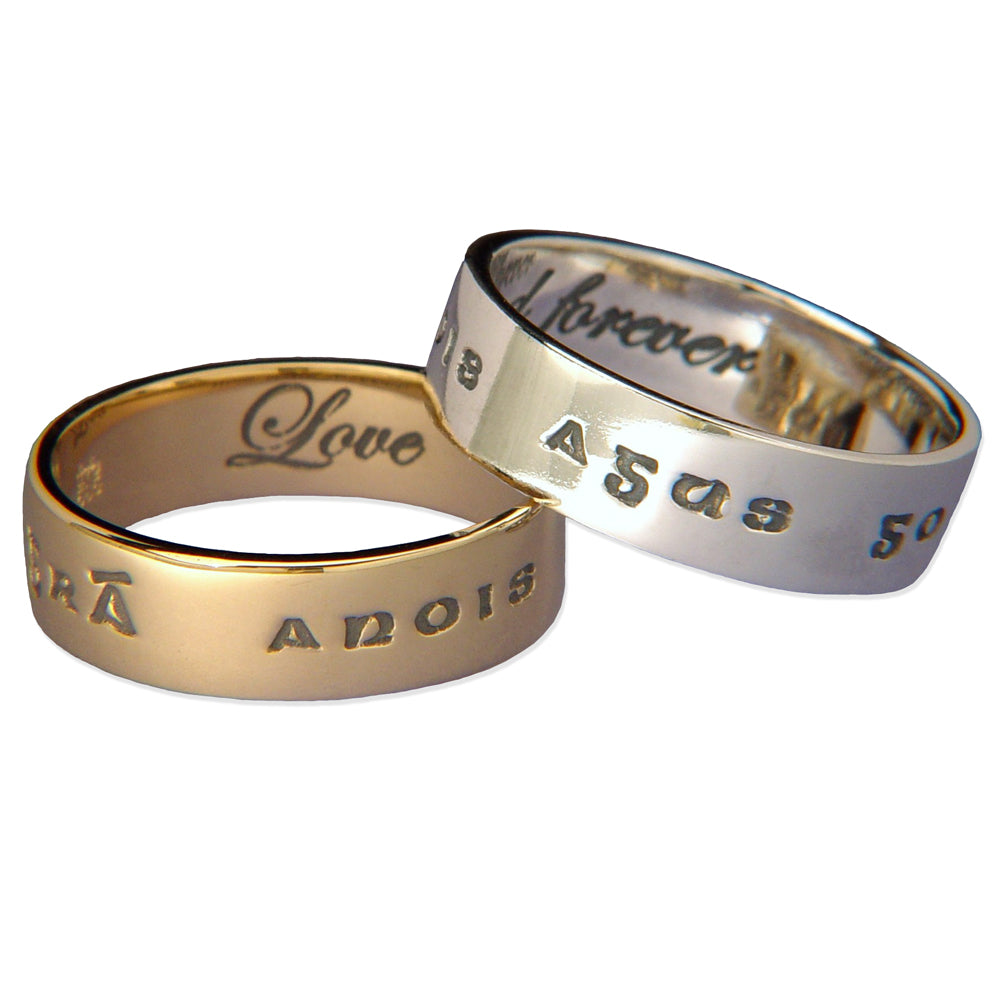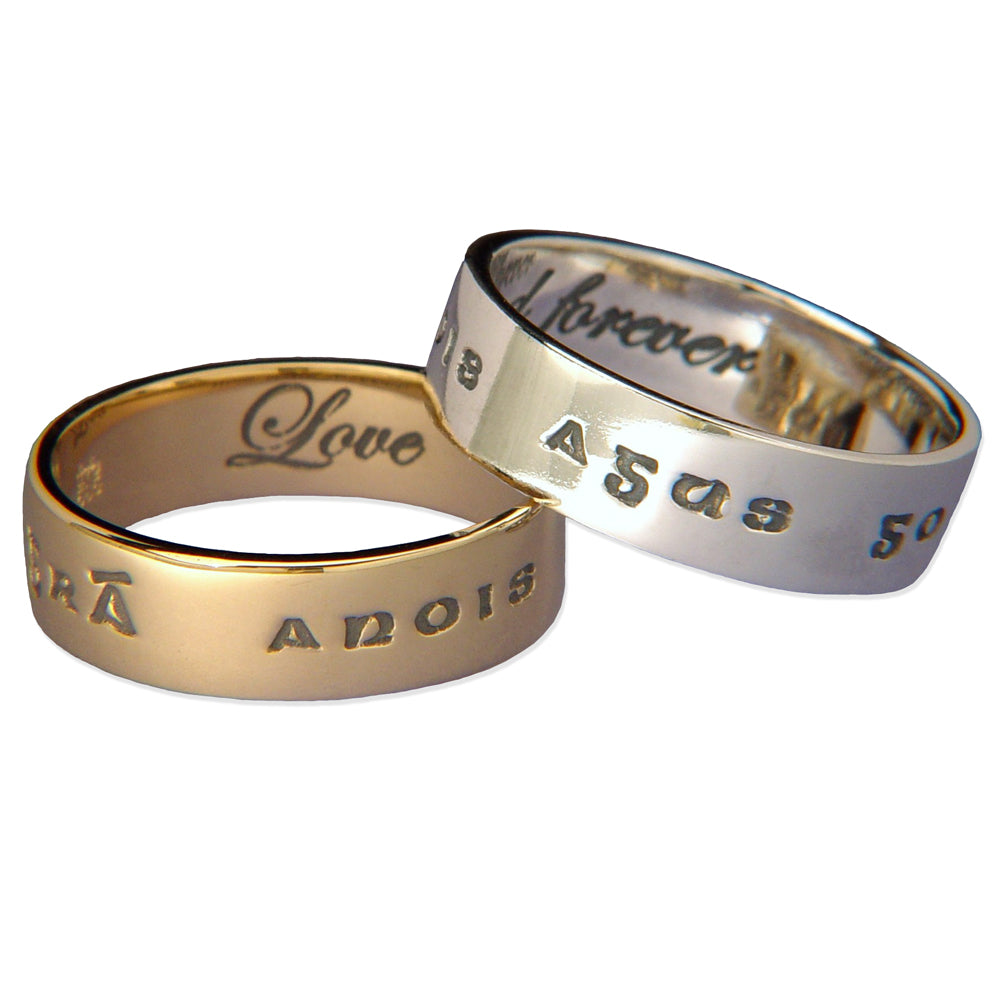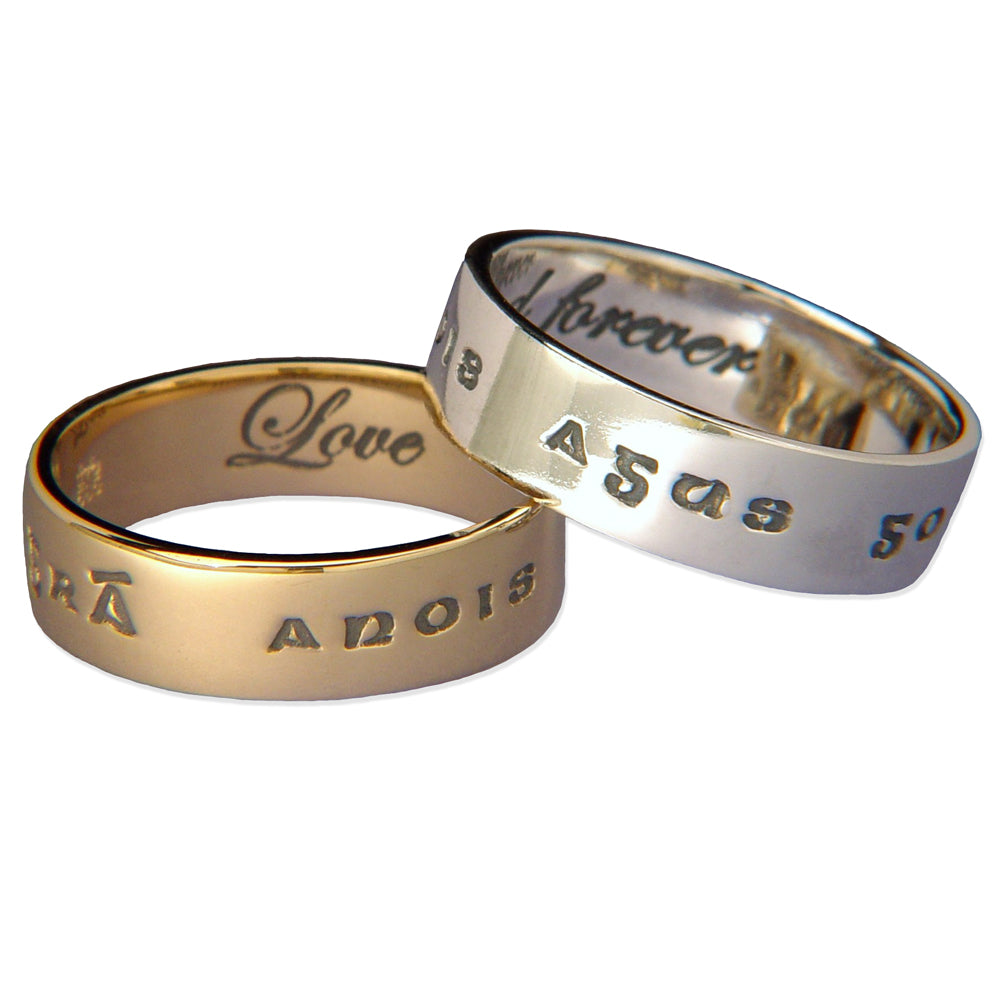 Gaelic: Gra anois agos do deo
SKU ST135R14K
Inscribed in Gaelic and English: "Gra anois agos do deo" on the outside and "Love now and forever" on the inside. Gaelic poesys are relatively rare and therefore treasured. The original ring in period Gaelic was recorded, but unfortunately has been lost. The passionate statement of love has been recreated on a modern band using an ancient uncial letterform from the early manuscripts of the 5th to 9th centuries CE, the golden age of Irish manuscript art.
14 Karat Gold (also available in Sterling Silver)

Ring Size varies but approximately 1" in diameter
Made in the USA
All of our gold jewelry is custom made and takes approx. 3-4 weeks. Please contact customer service at  212-995-9300 or email customerservice@laurelelliott.com for inquiries or to place an order.