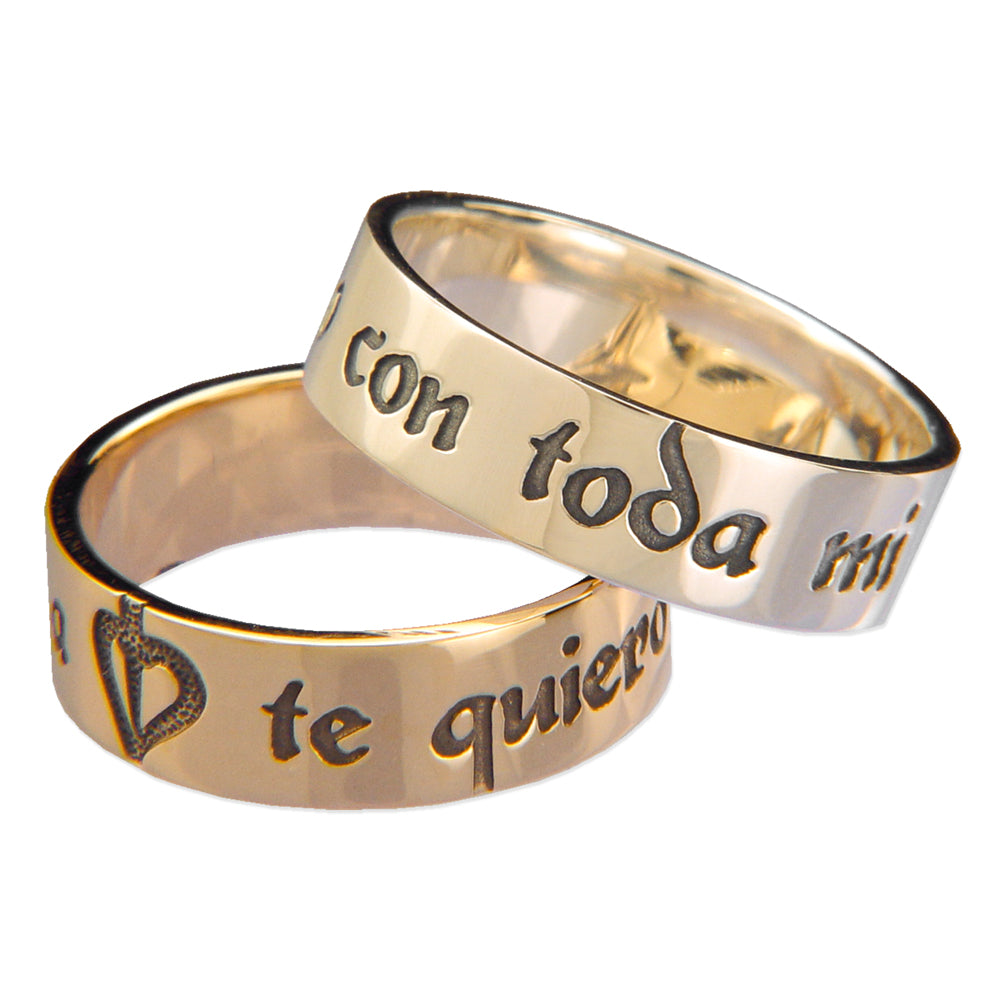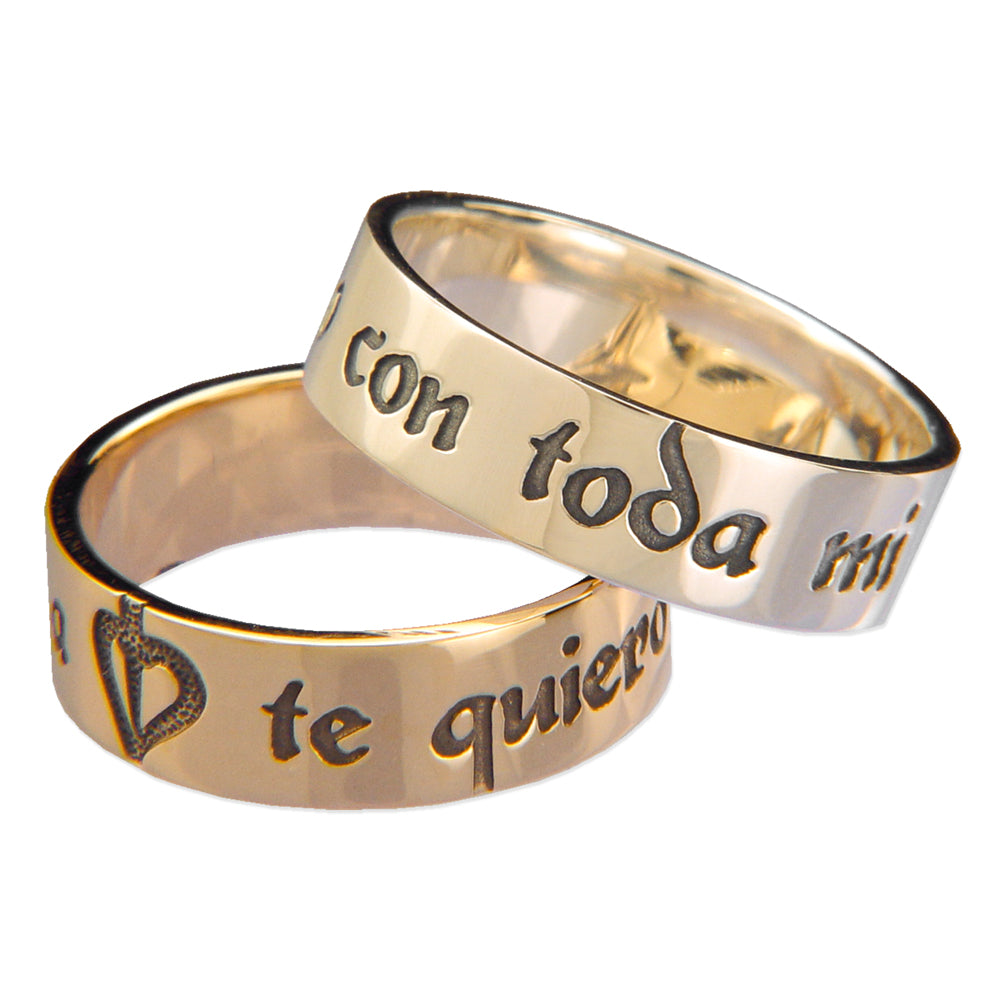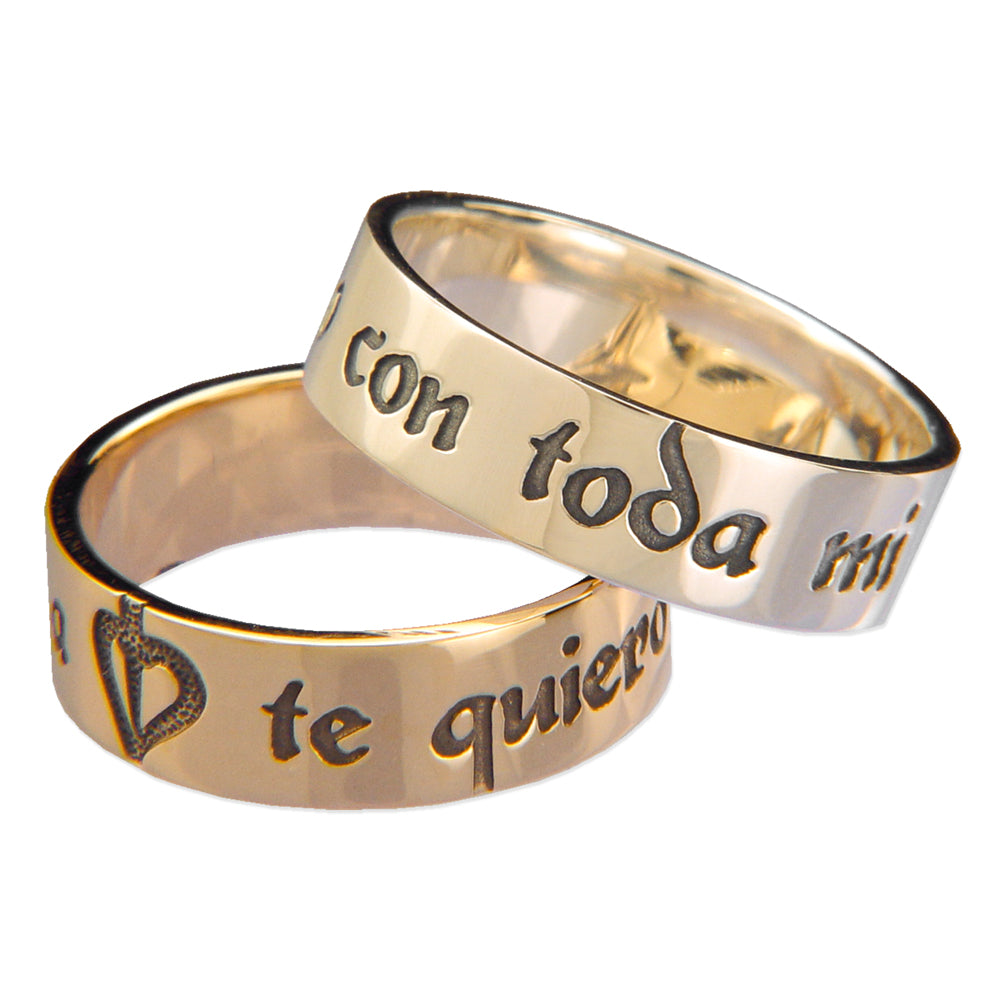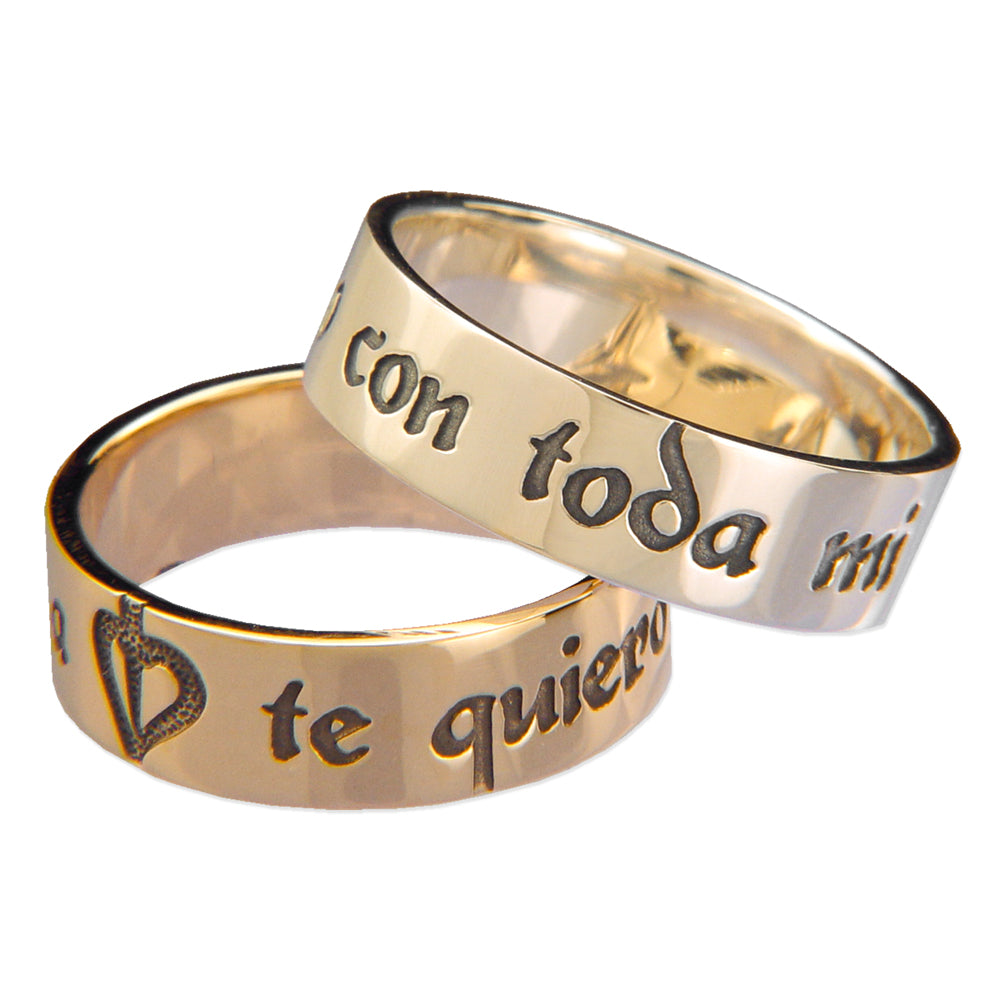 Spanish: Te quiero con toda mi alma
SKU PS01R14K

Inscribed in Spanish: "Te quiero con toda mi alma" which translates I love you with all my soul We used a contemporary style ring but engraved this passionate poesy sentiment in a script adapted from a Spanish Renaissance manuscript and added a heart with a pierced arrow from a handwritten love letter of the 16th century.
14 Karat Gold (and Sterling Silver)

Ring Size varies but approximately 1" in diameter
Made in the USA
All of our gold jewelry is custom made and takes approx. 3-4 weeks. Please contact customer service at  212-995-9300 or email customerservice@laurelelliott.com for inquiries or to place an order.