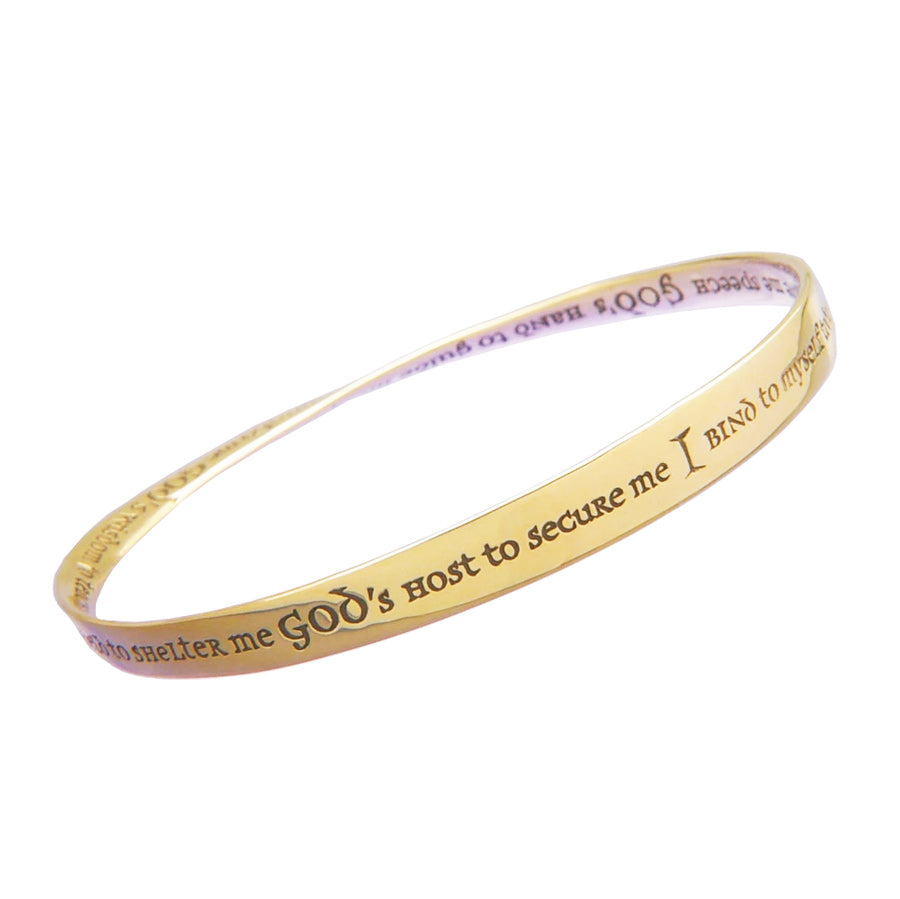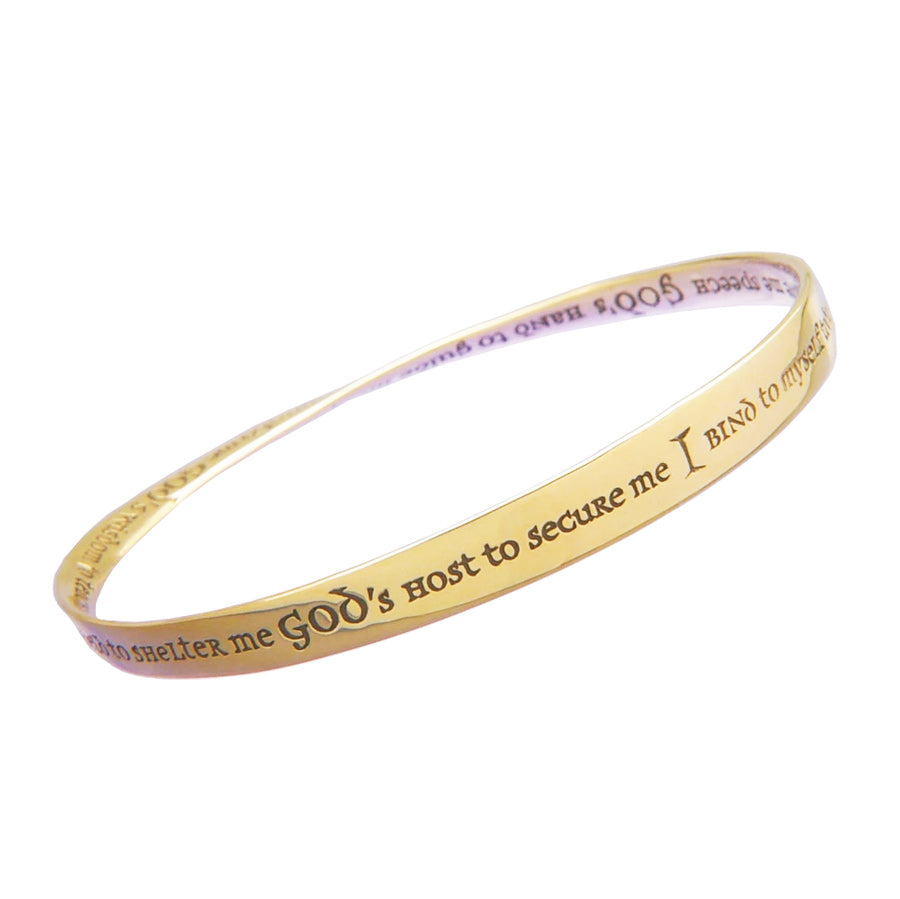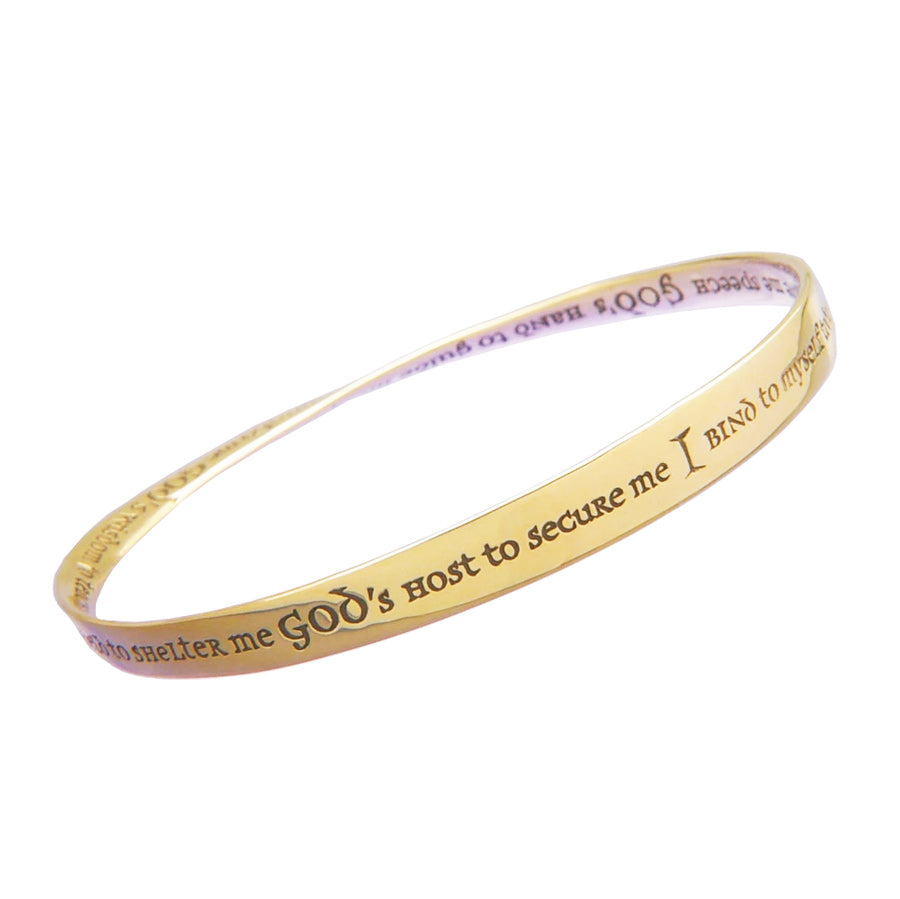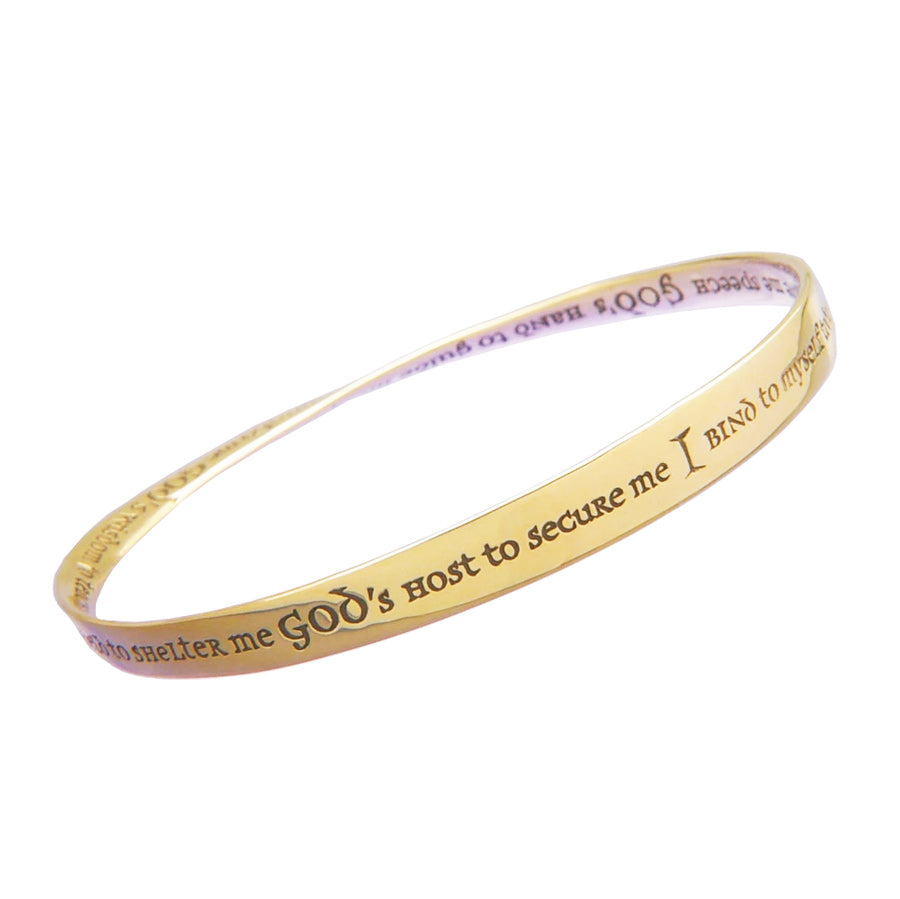 God's Power to Guide Me - St. Patrick's Prayer
SKU FC04B14K
Inscribed: "I bind myself today: God's power to guide me, God's might to uphold me, God's wisdom to teach me. God's eye to watch over me, God's ear to hear me, God's work to give me speech, God's hand to guide me, God's way to lie before me, God's shield to shelter me, God's host to secure me." This short prayer is part of a much longer prayer, the Lorica (Latin for armor), better known as the Breastplate of St. Patrick, as it calls for God's protection.
14 Karat Gold
Mobius Bracelet 7 7/8" Inner Circumference
Made in the USA
All of our gold jewelry is custom made and takes approx. 3-4 weeks. Please contact customer service at  212-995-9300 or email customerservice@laurelelliott.com for inquiries or to place an order.