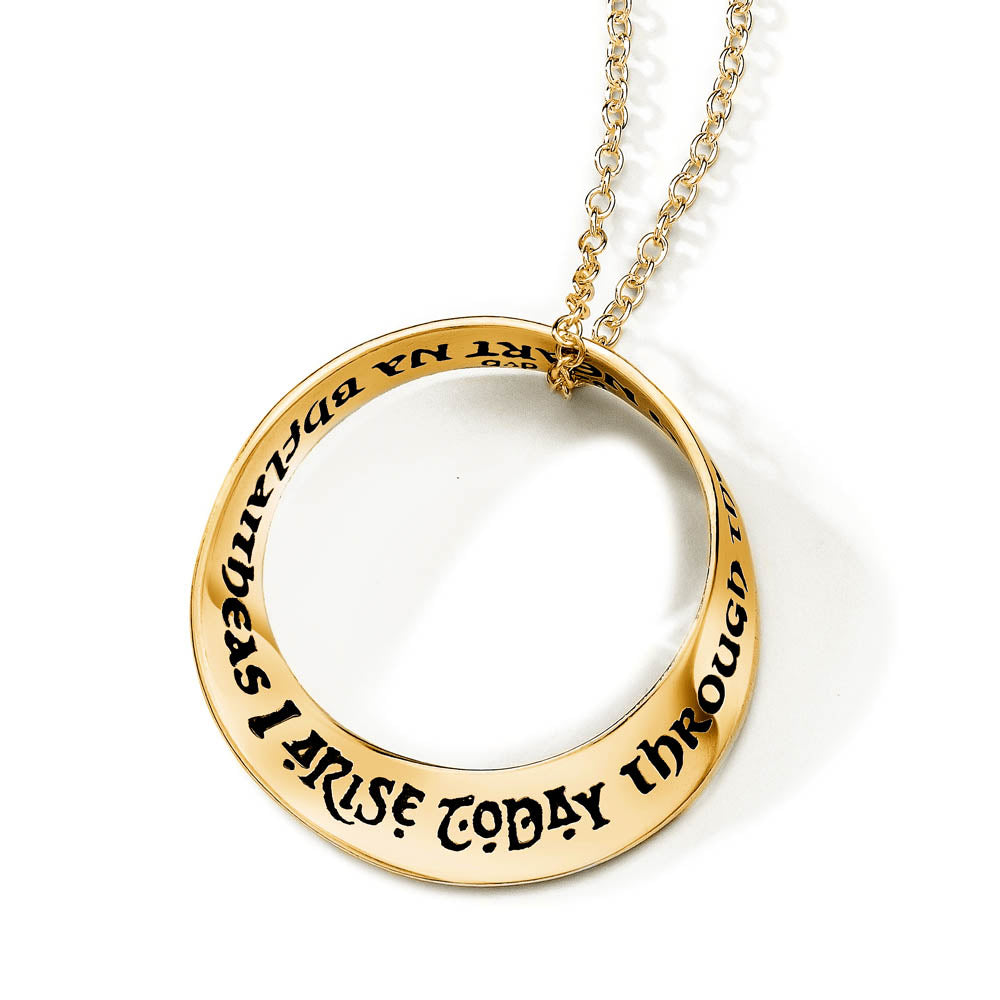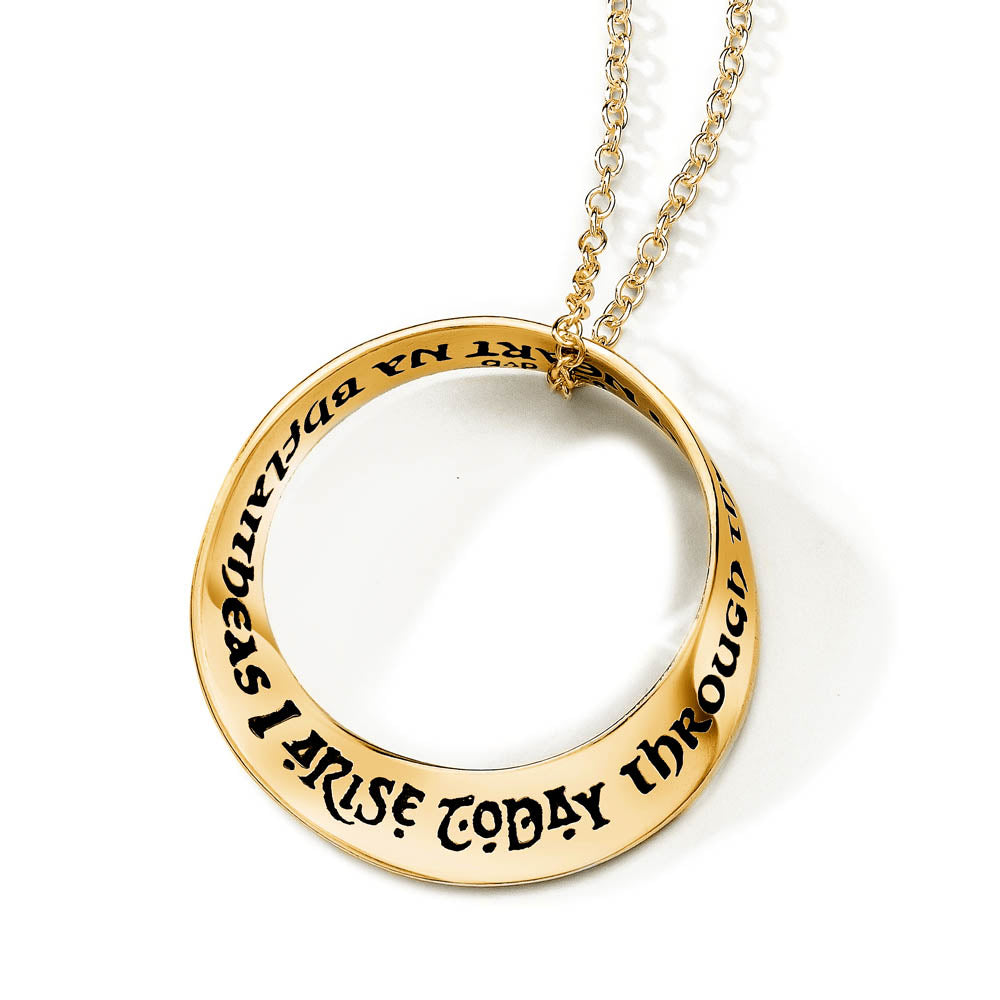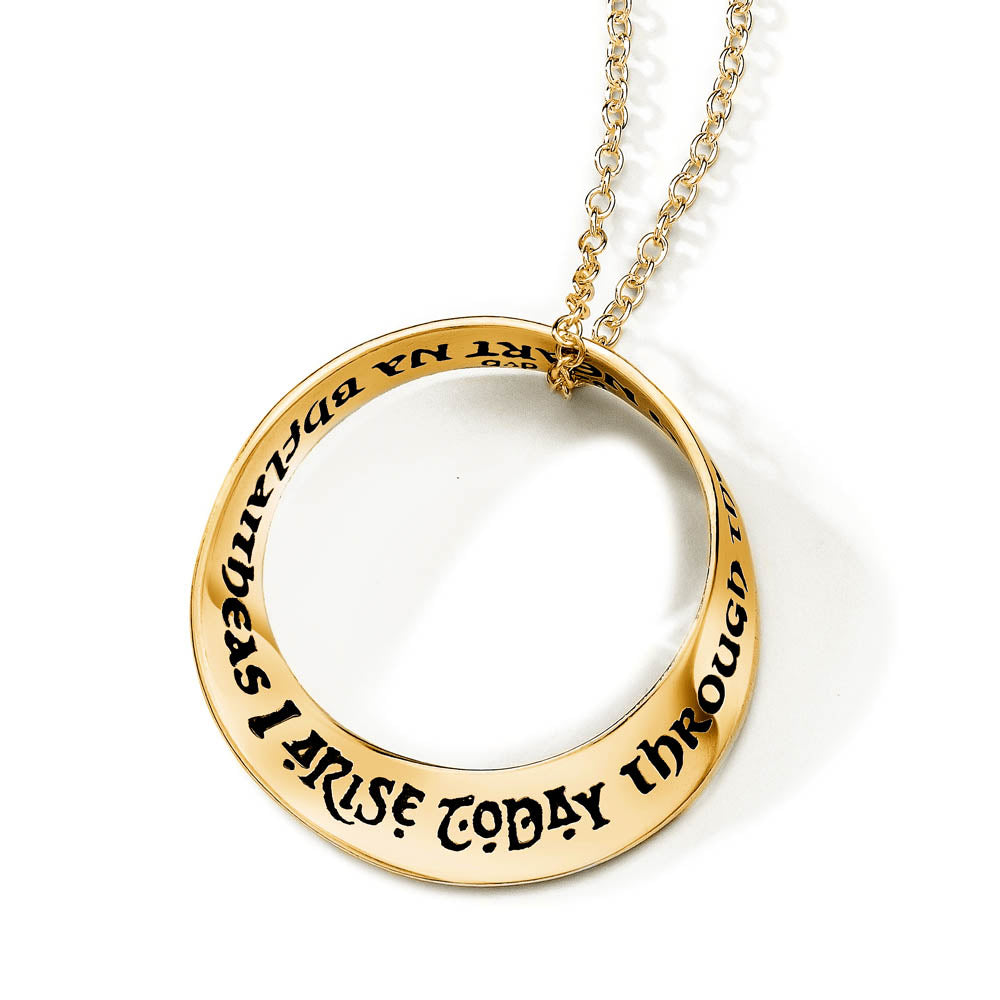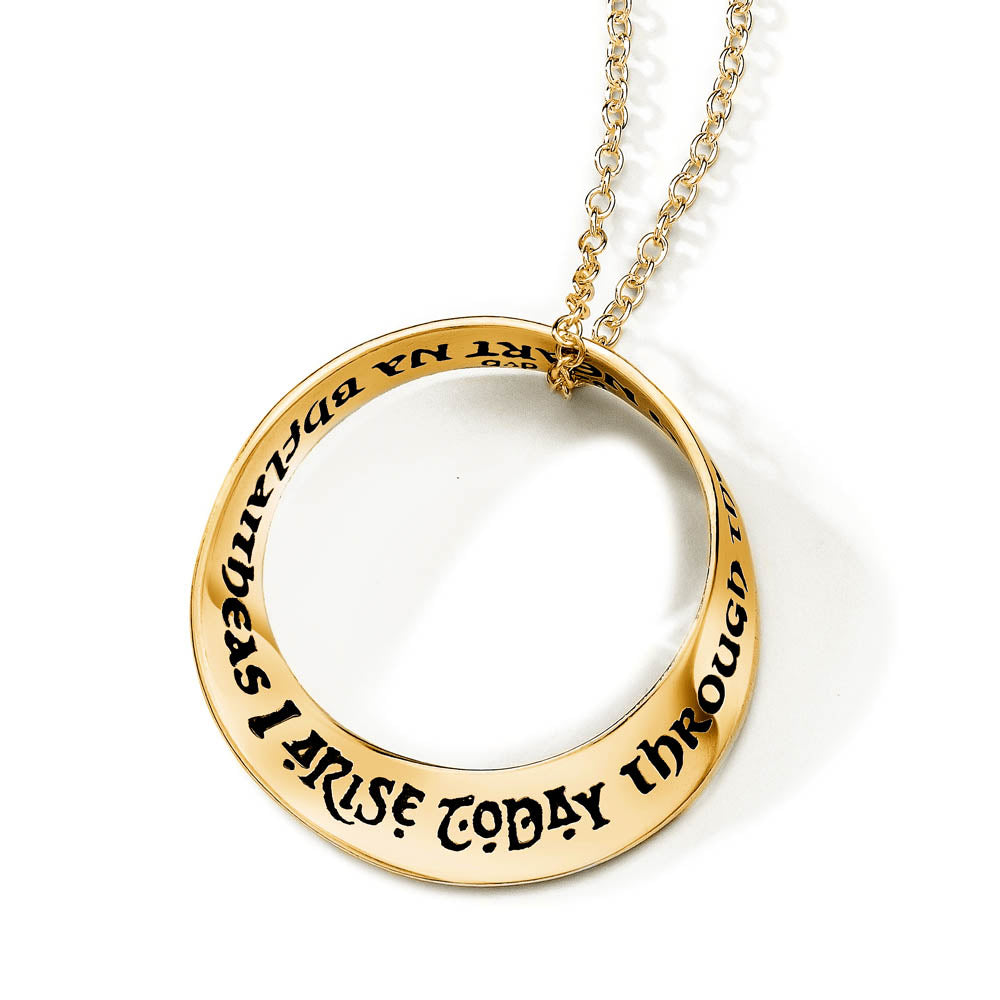 I Arise Today Through the Strength of Heaven
SKU PG10N14K
Inscription: "I arise today through the Strength of Heaven" - St. Patrick This phrase, inscribed in English and Gaelic, "eascraíonn liom inniu tríd an neart na bhflaitheas" is from a beloved prayer attributed to St. Patrick, 5th Century Christian missionary, Bishop and a patron saint of Ireland. 
Inscribed on a mobius shape, the symbol of infinity, so the words have no beginning or end but continue forever repeating these words of faith by St. Patrick. 
14 Karat Gold
1" diameter
Chain length: 18"
Necklace extender available here
All of our gold jewelry is custom made and takes approx. 3-4 weeks. Please contact customer service at  212-995-9300 or email customerservice@laurelelliott.com for inquiries or to place an order.